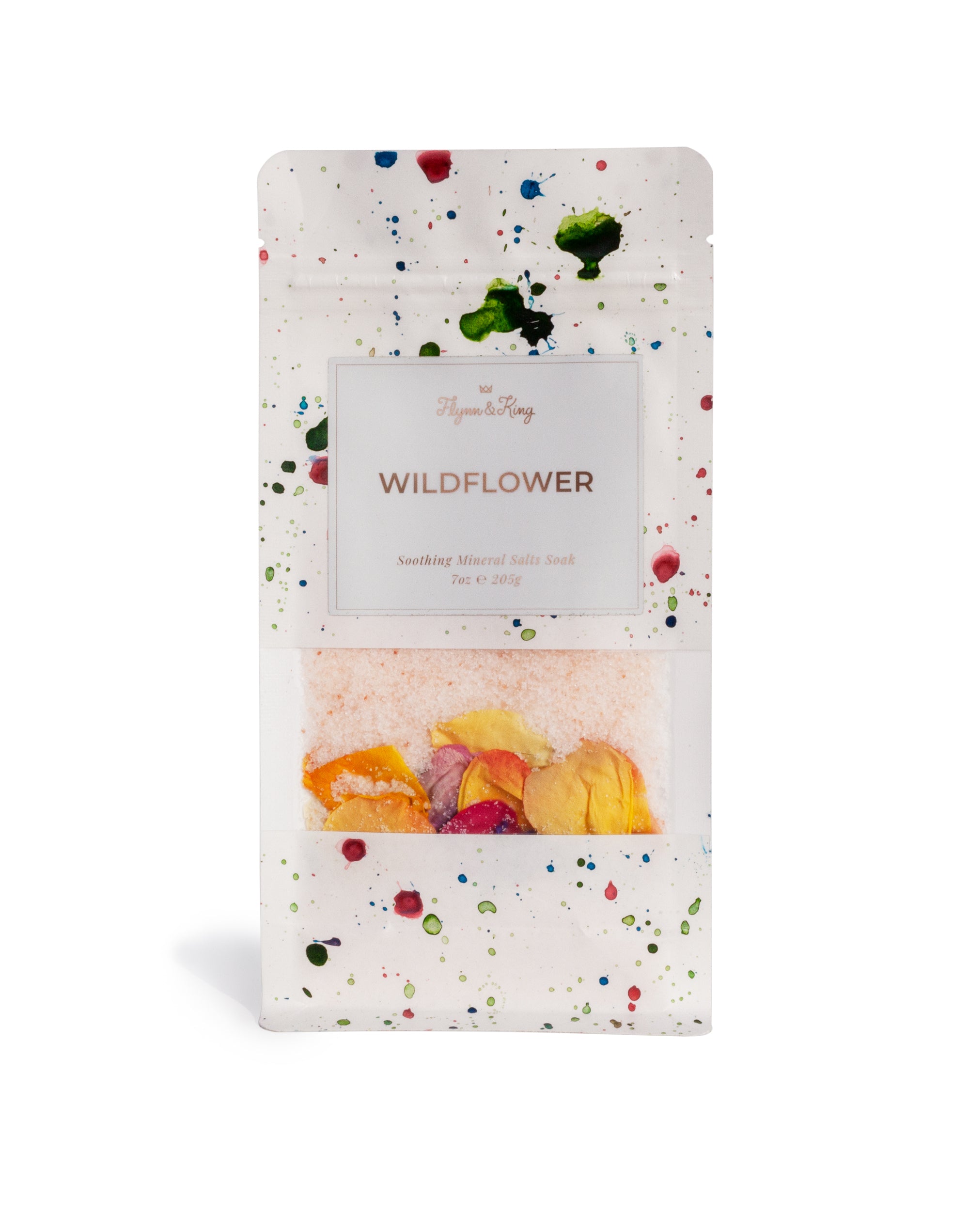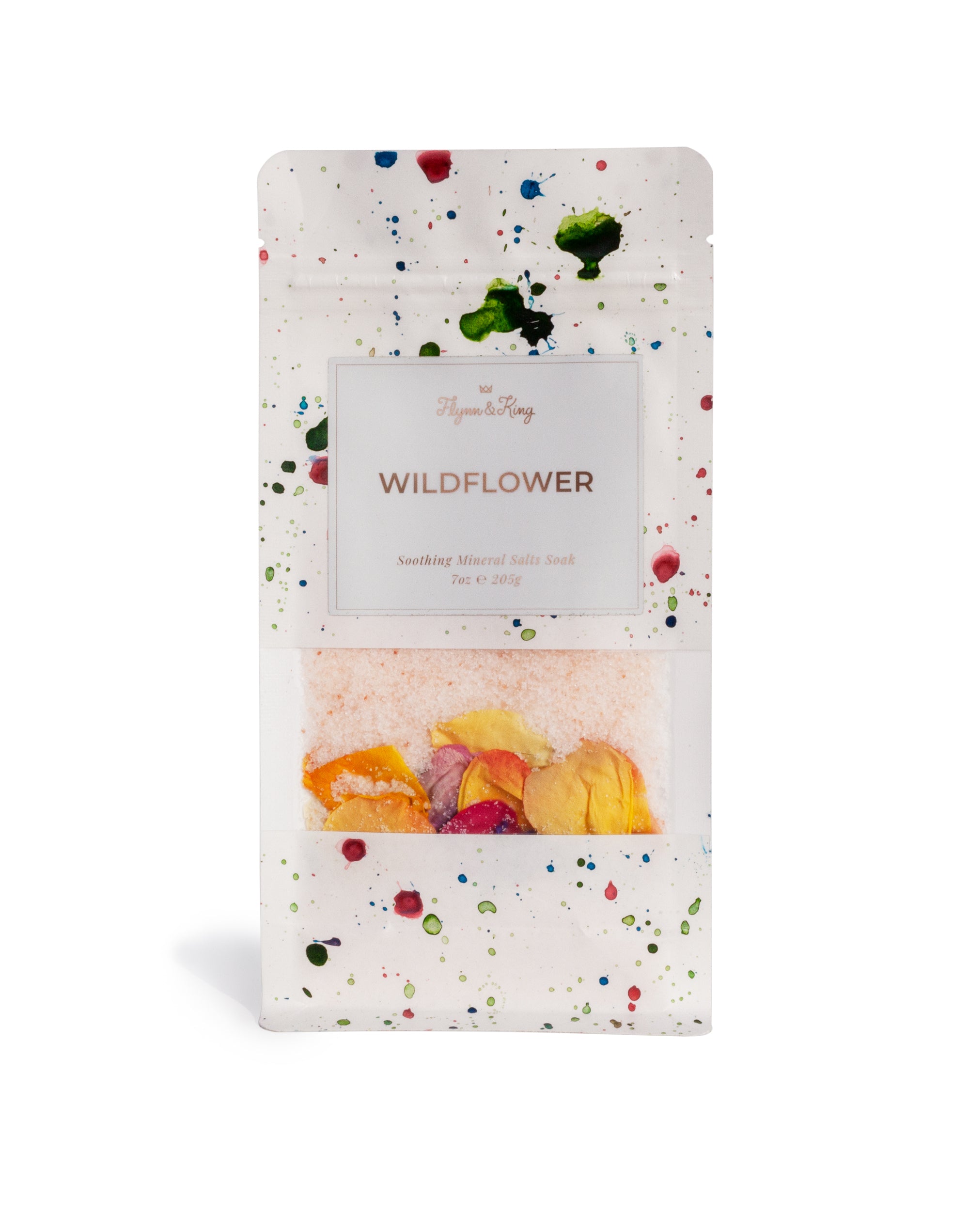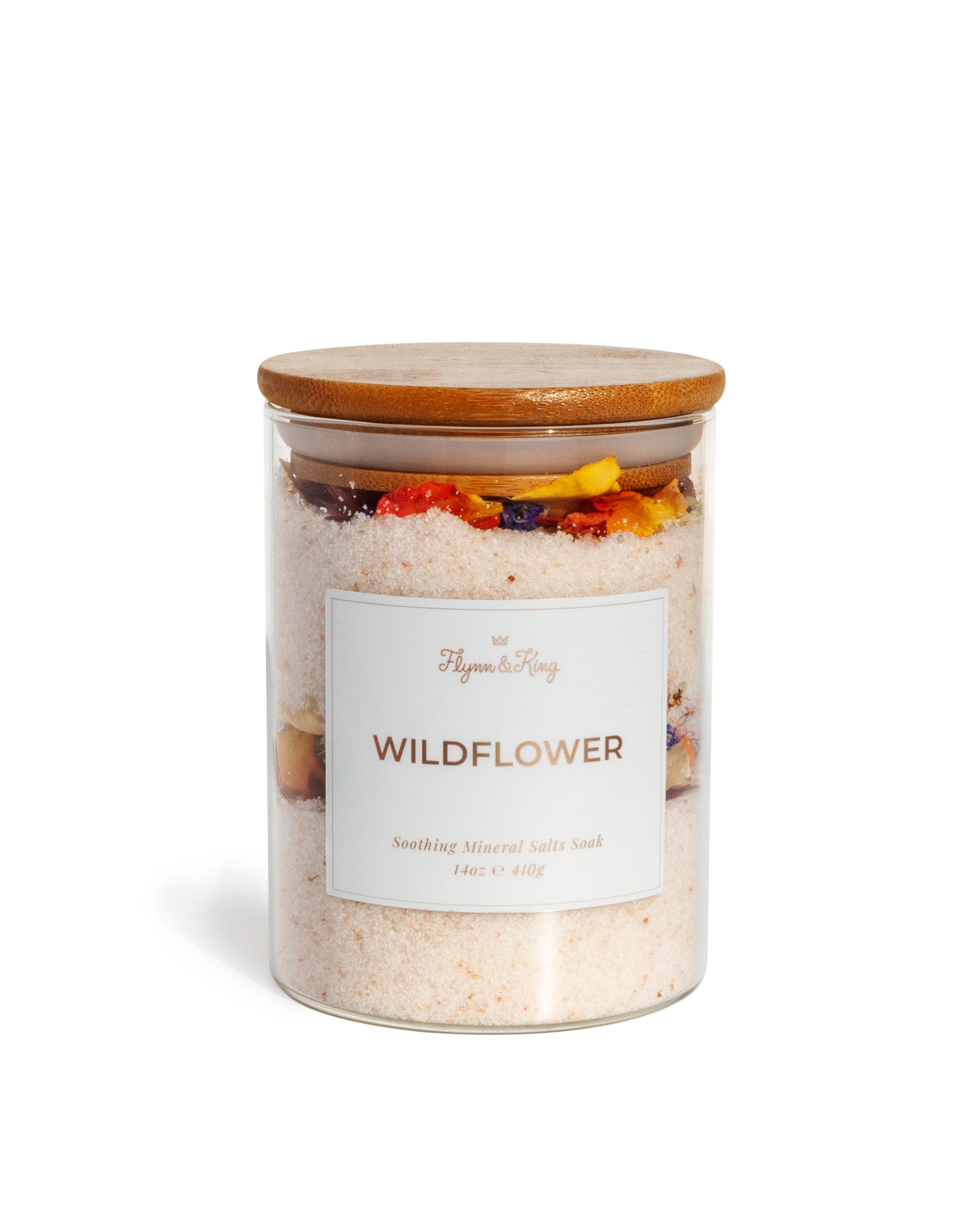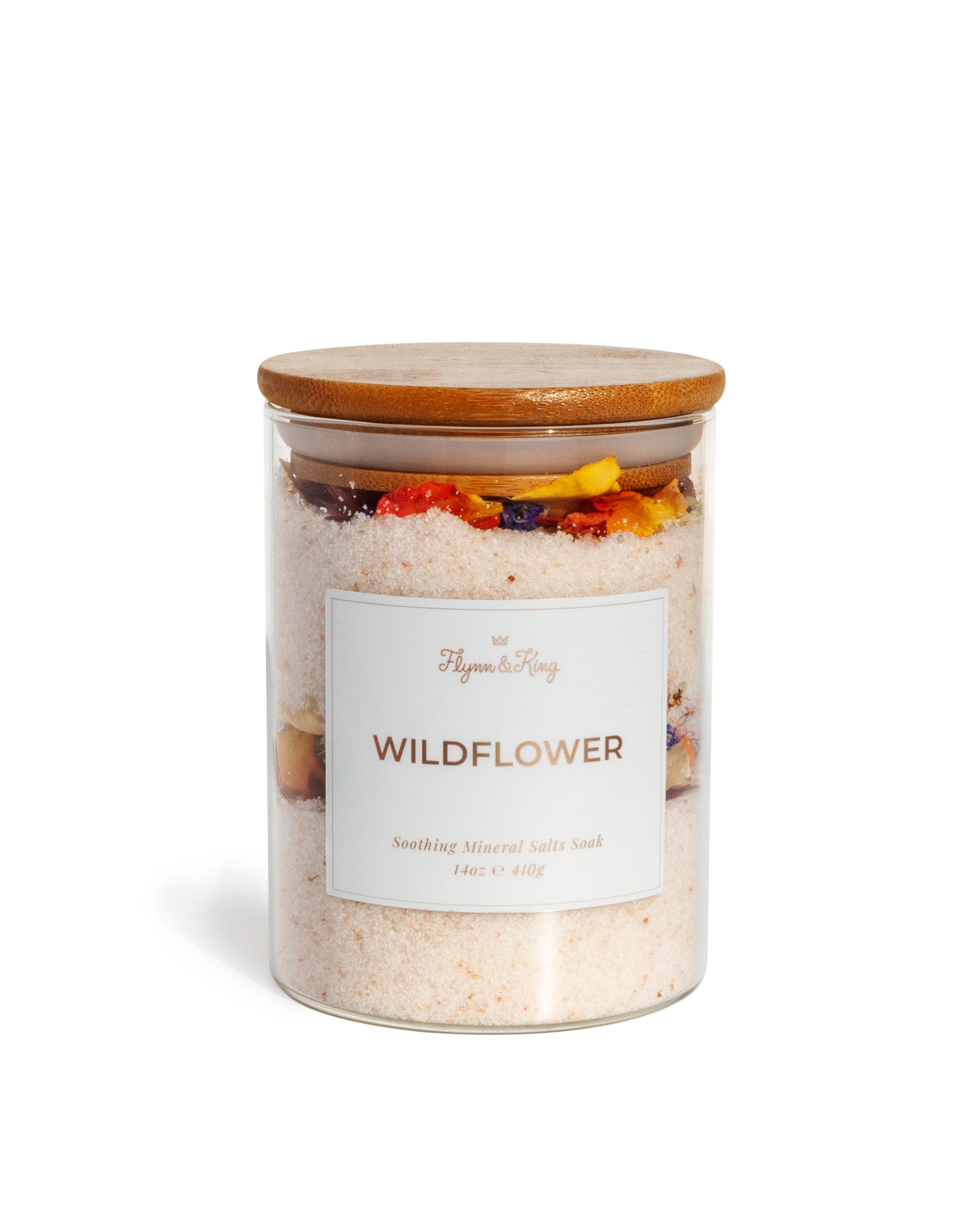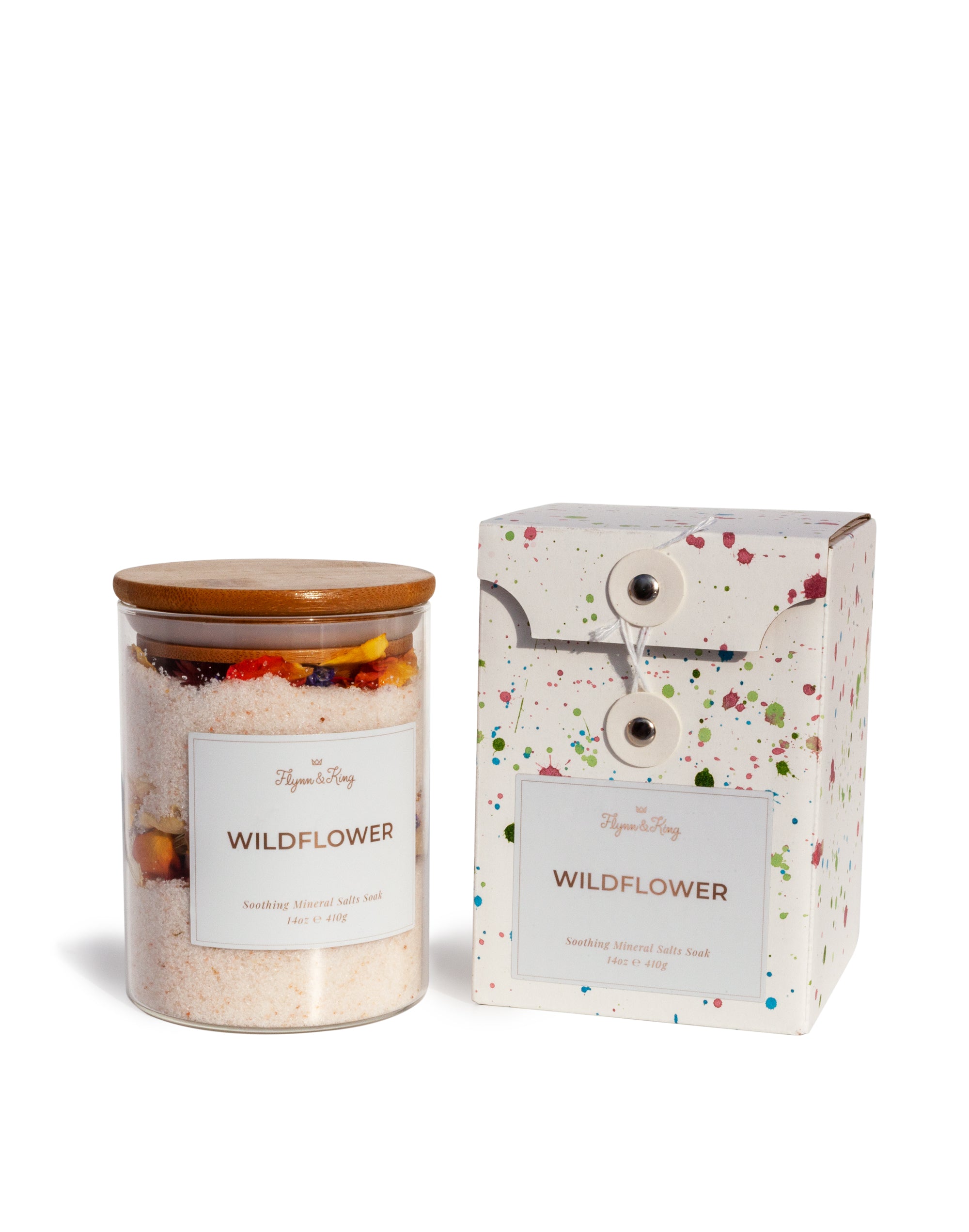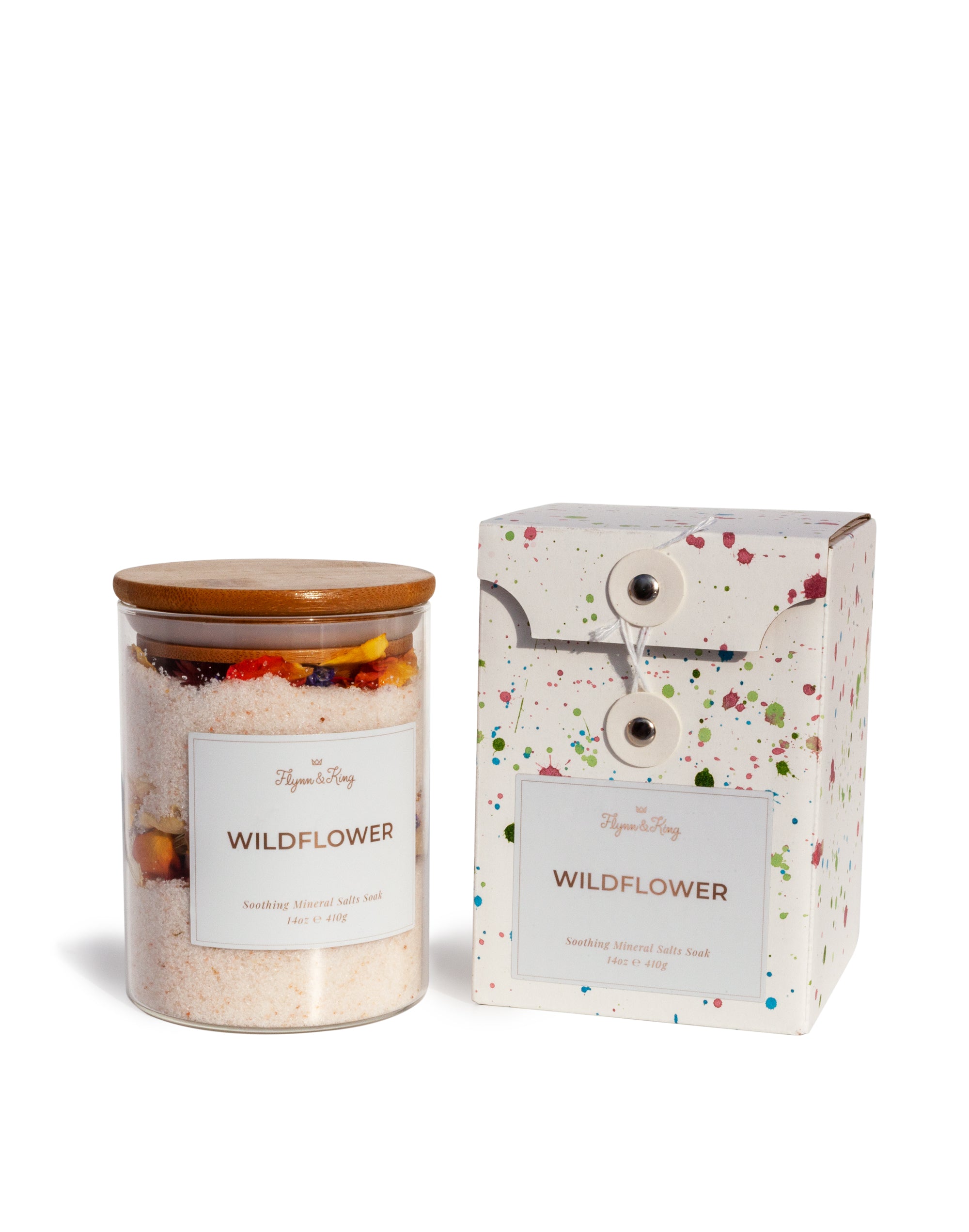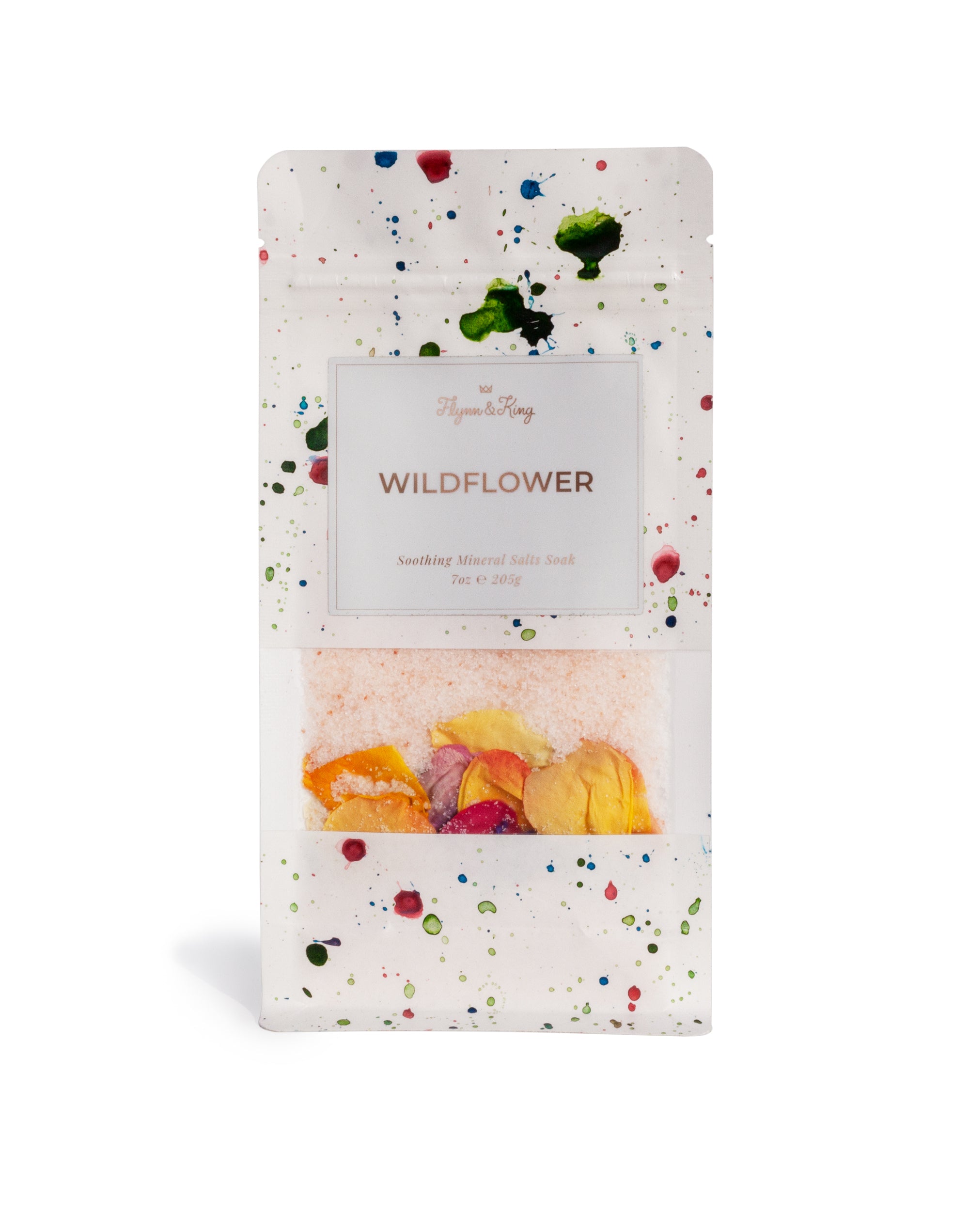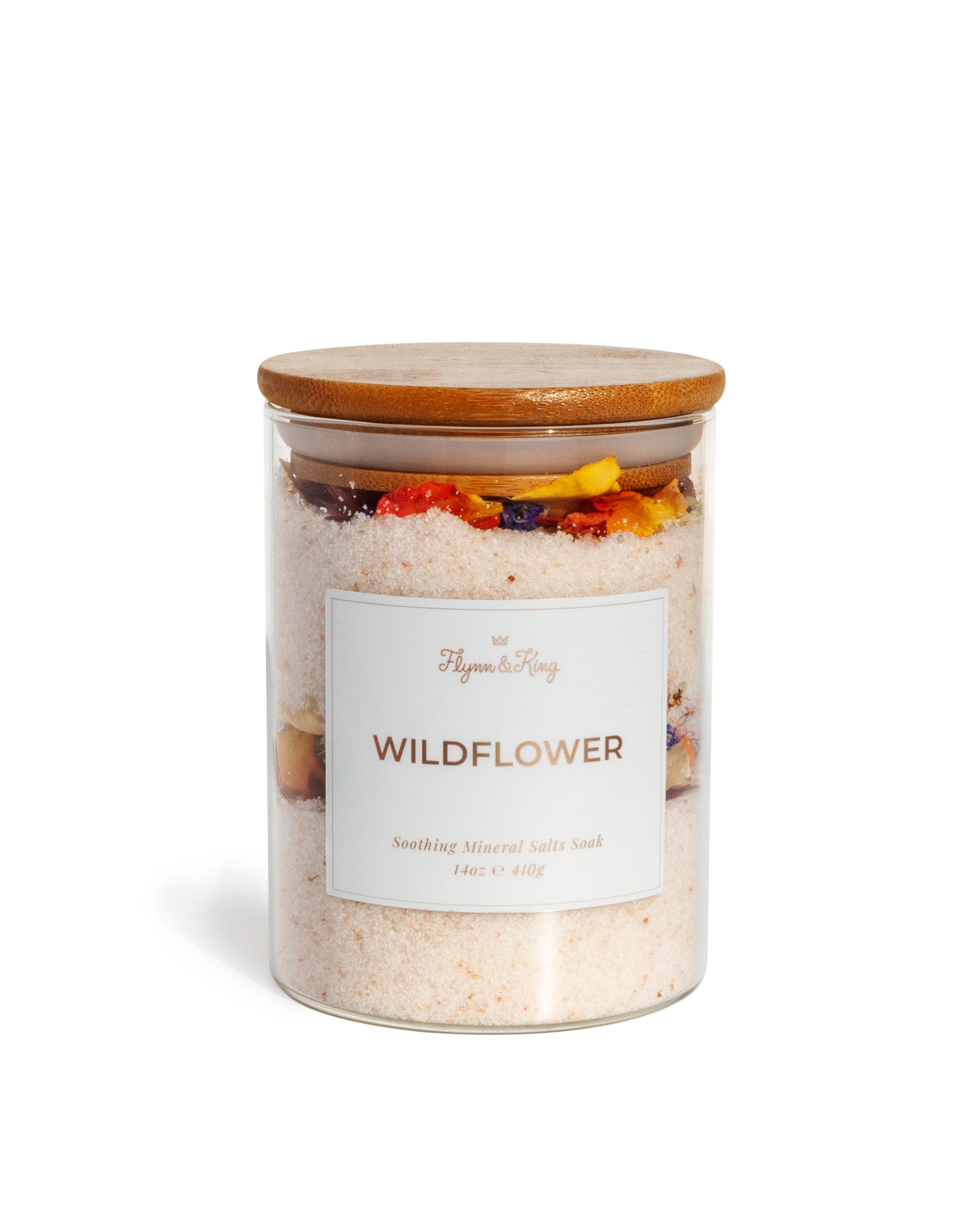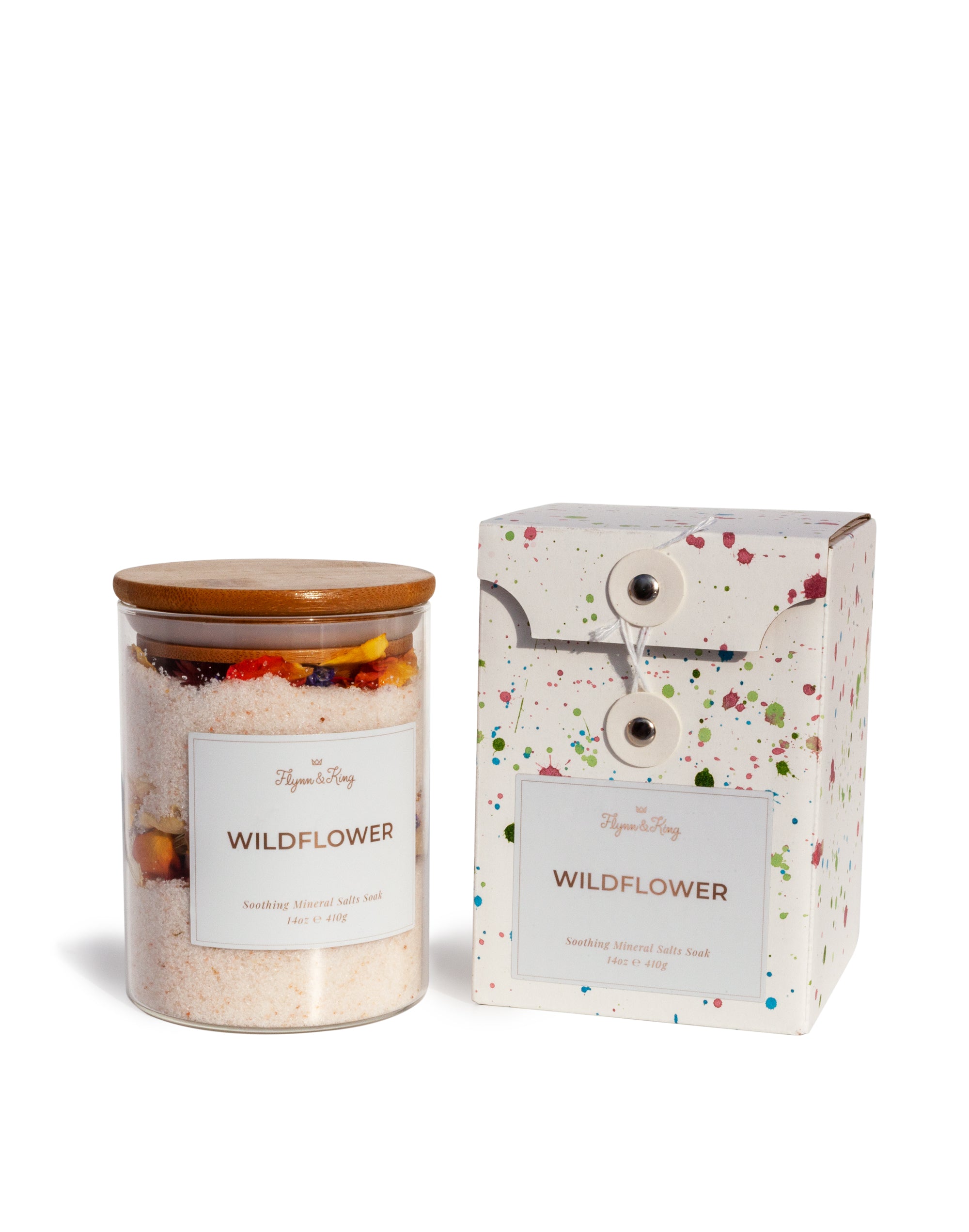 WILDFLOWER - Soothing Mineral Salts Soak 7oz
Talk about flower power therapy. Rest, relax, and float away on a dreamy floral escape. WILDFLOWER Soothing Mineral Salts Soak is made with a nourishing mineral-rich blend of Dead Sea Salt and Pink Himalayan Salt and boosted with a tranquilizing scent blend of Lavender and Patchouli to calm the senses and promote restful sleep. Whole wild-harvested flowers and petals ensure a romantic distraction from everyday stress. 
Therapeutic benefits that promote relaxation and restful sleep.
Moisturizes and nourishes skin with trace minerals of magnesium, calcium, and iron.
Reduce feelings of anxiety with a scent blend that calms the nerves.
Dead Sea Salts - has a calming effect on inflammation and skin issues like psoriasis and eczema.
Himalayan Salt - provides powerful antioxident activity to help promote luminous skin
Sodium Chloride (Dead Sea Salt), Sodium Chloride (Pink Himalayan Salt), Wild-Crafted Wildflowers, Sodium Chloride (Dendritic Salt), Lavandula Angustifolia (Lavender) Oil,* Pogostemon Cablin (Patchouli) Oil* *Organic
Fill a bathtub or basin with just enough water to cover your feet or body while allowing the salt to dissolve under the warm running water. Sprinkle in wildflowers right before submerging. Let aromatic lavender and patchouli soothe you while you bathe. When finished, discard wildflowers before draining the tub. Bath Soak: Use a generous handful of salt. Soak for 15-20 minutes. Foot Soak: Use 3-4 tablespoons of salt. Soak for 20-30 minutes.