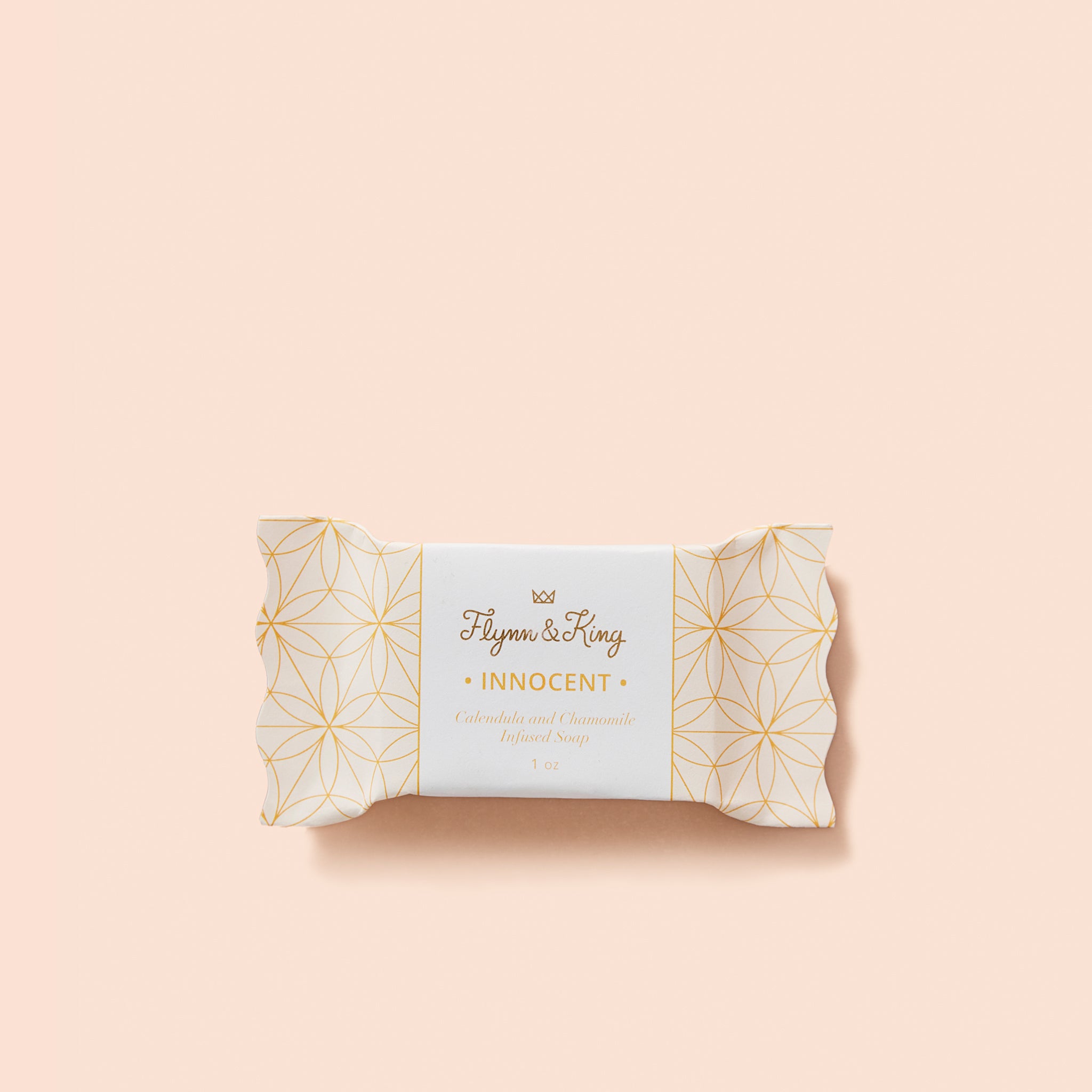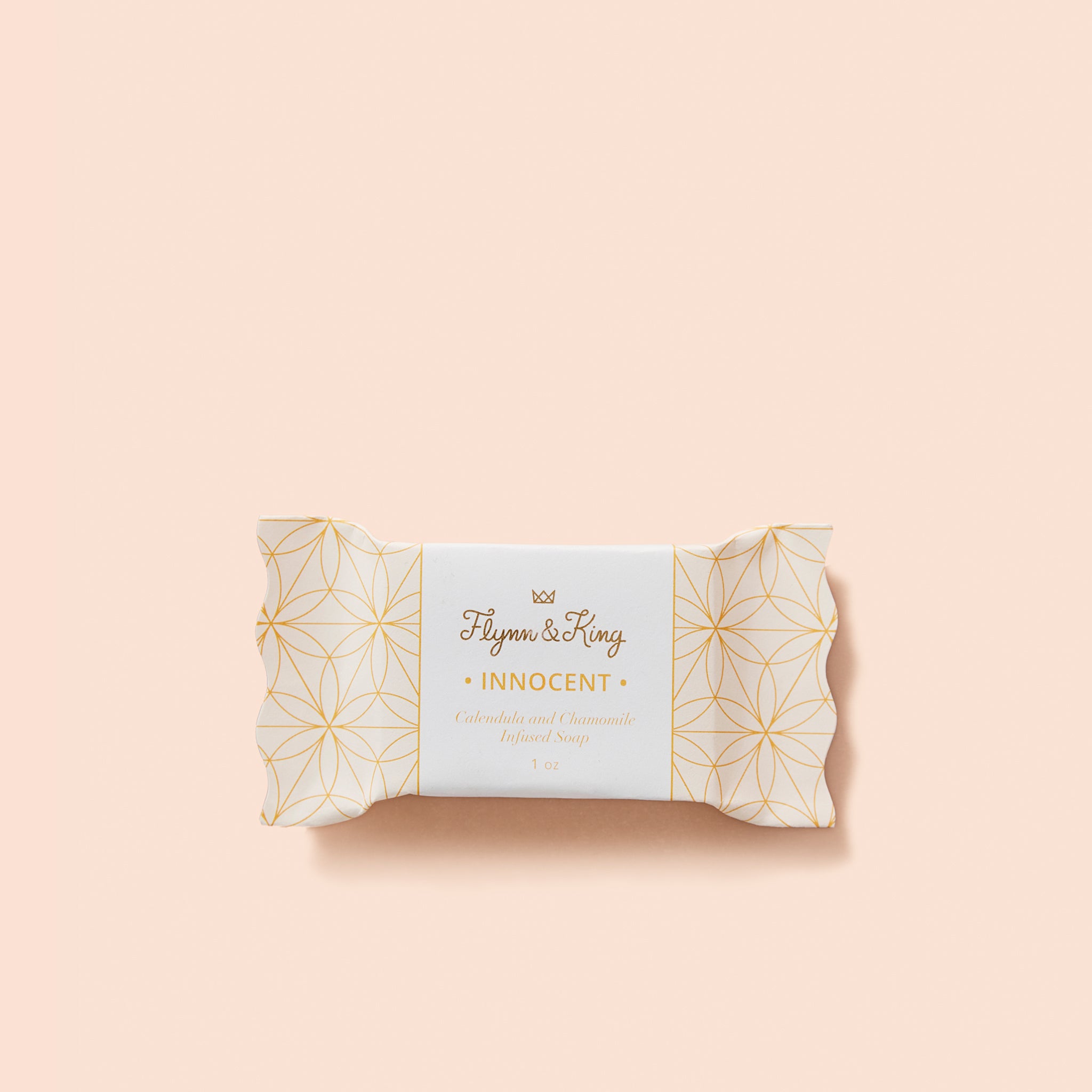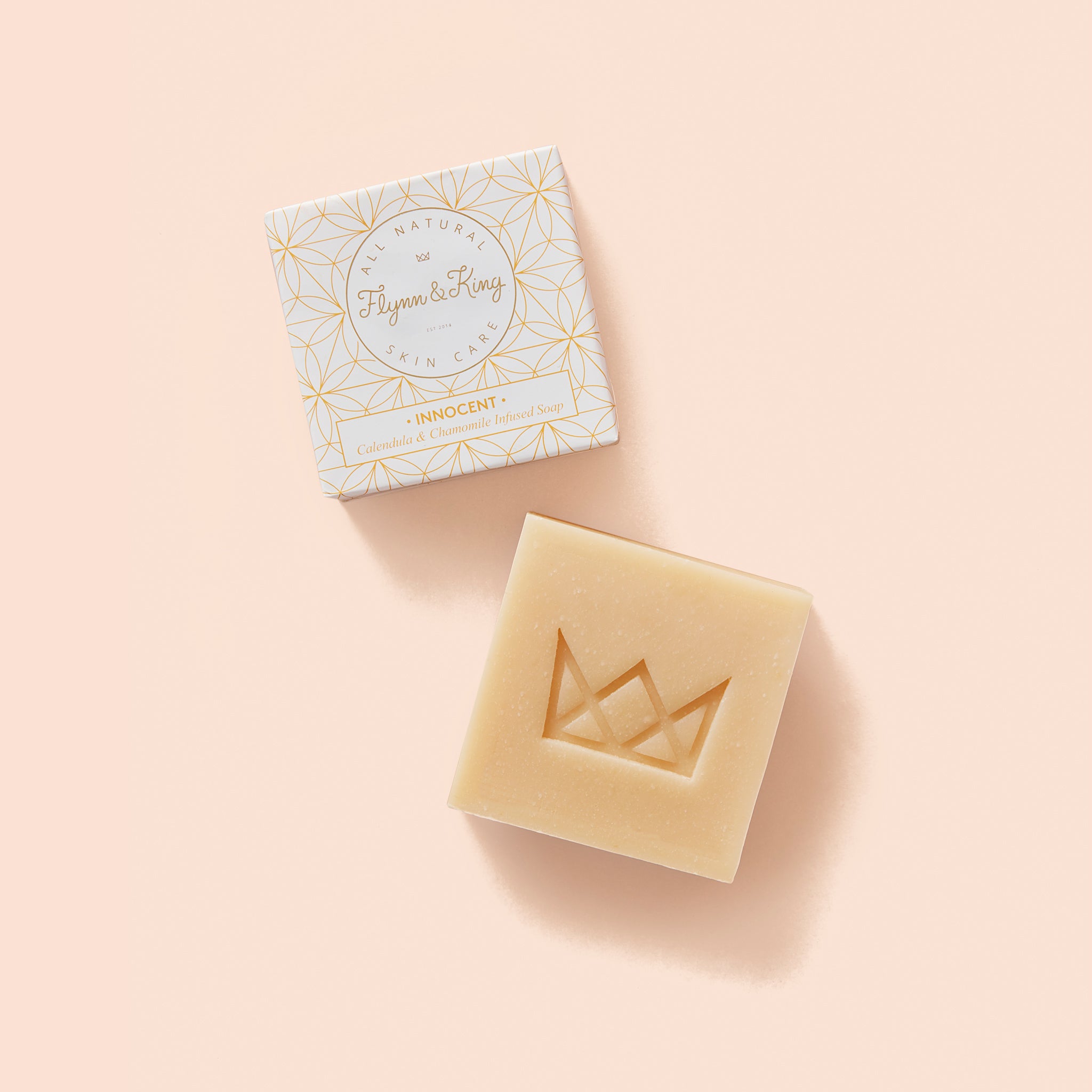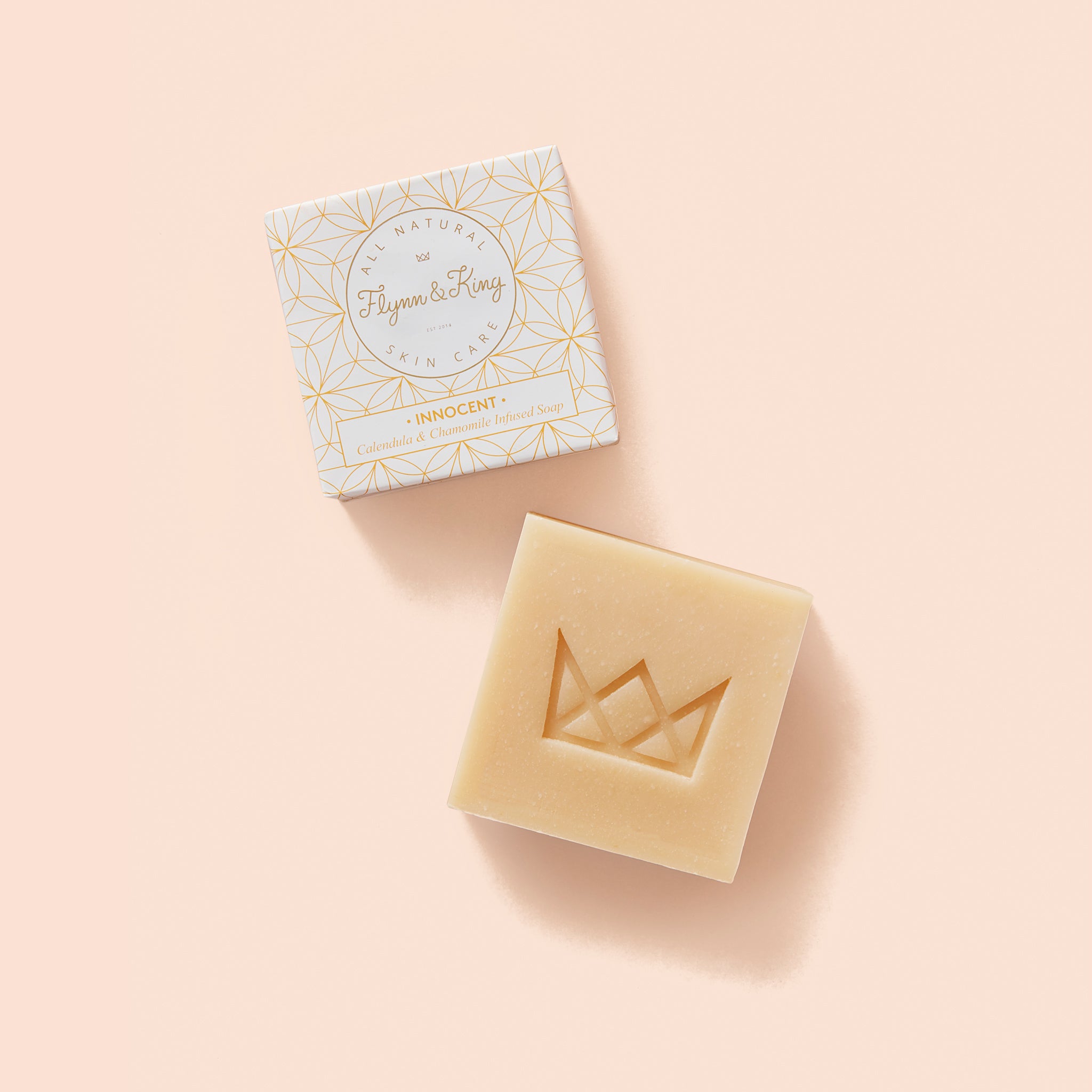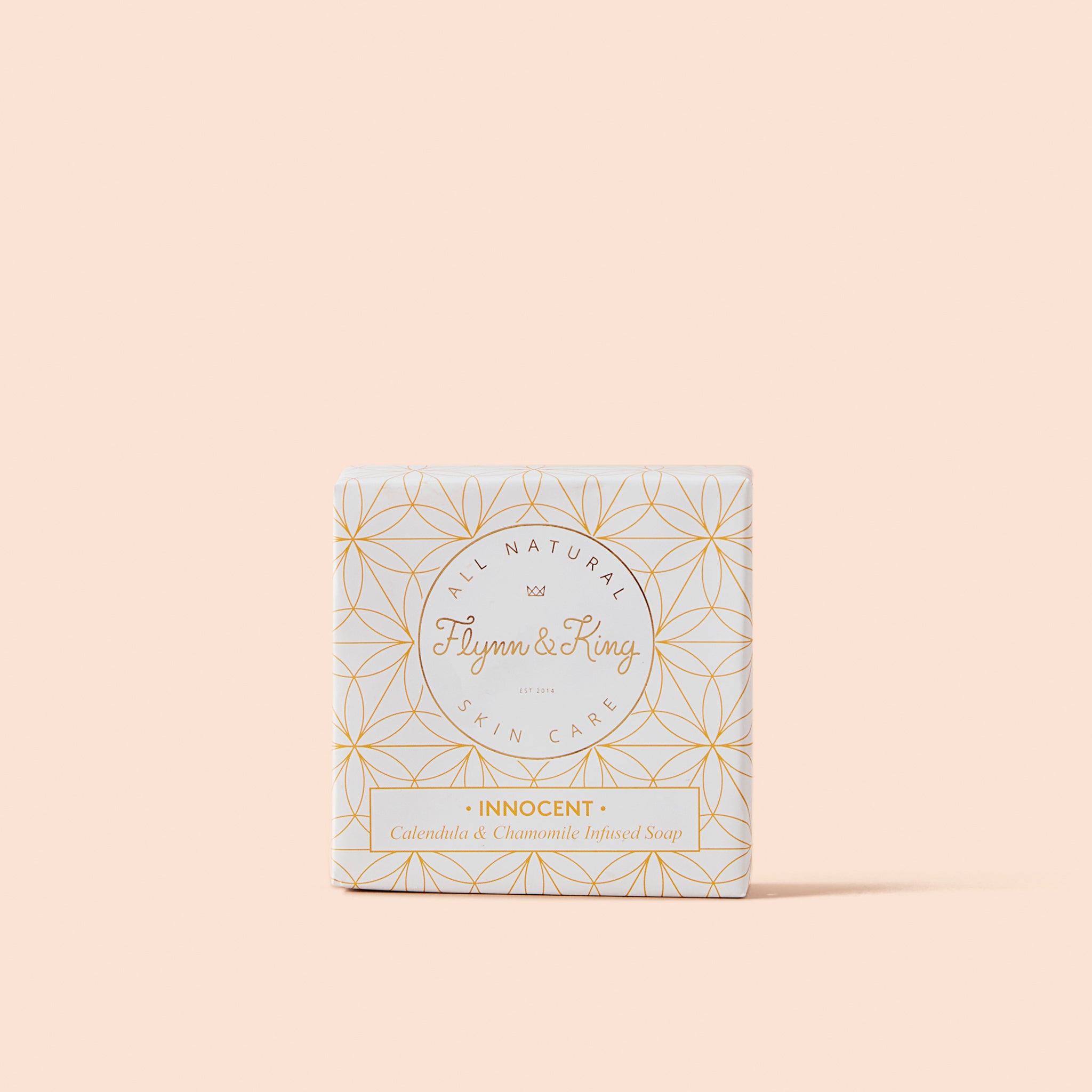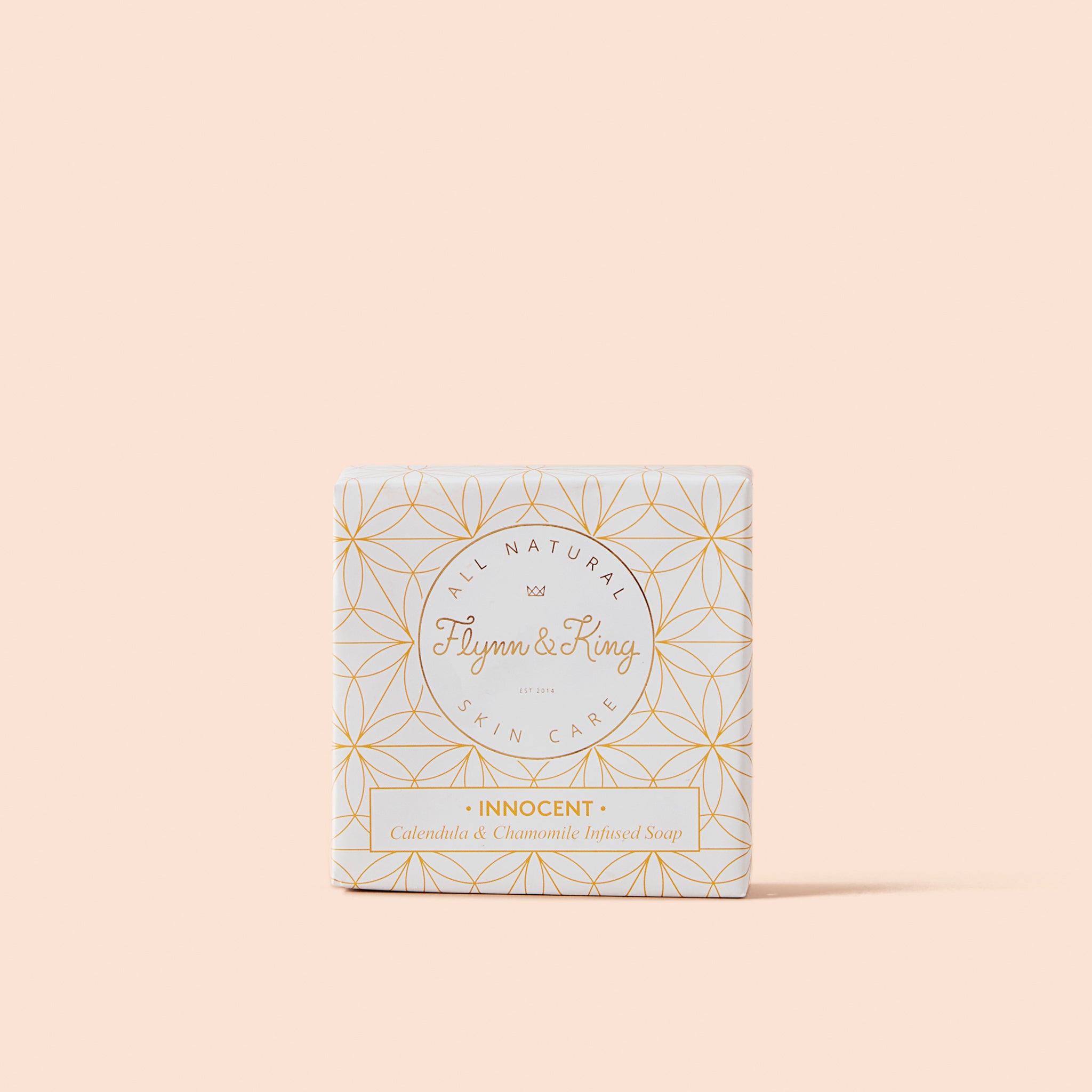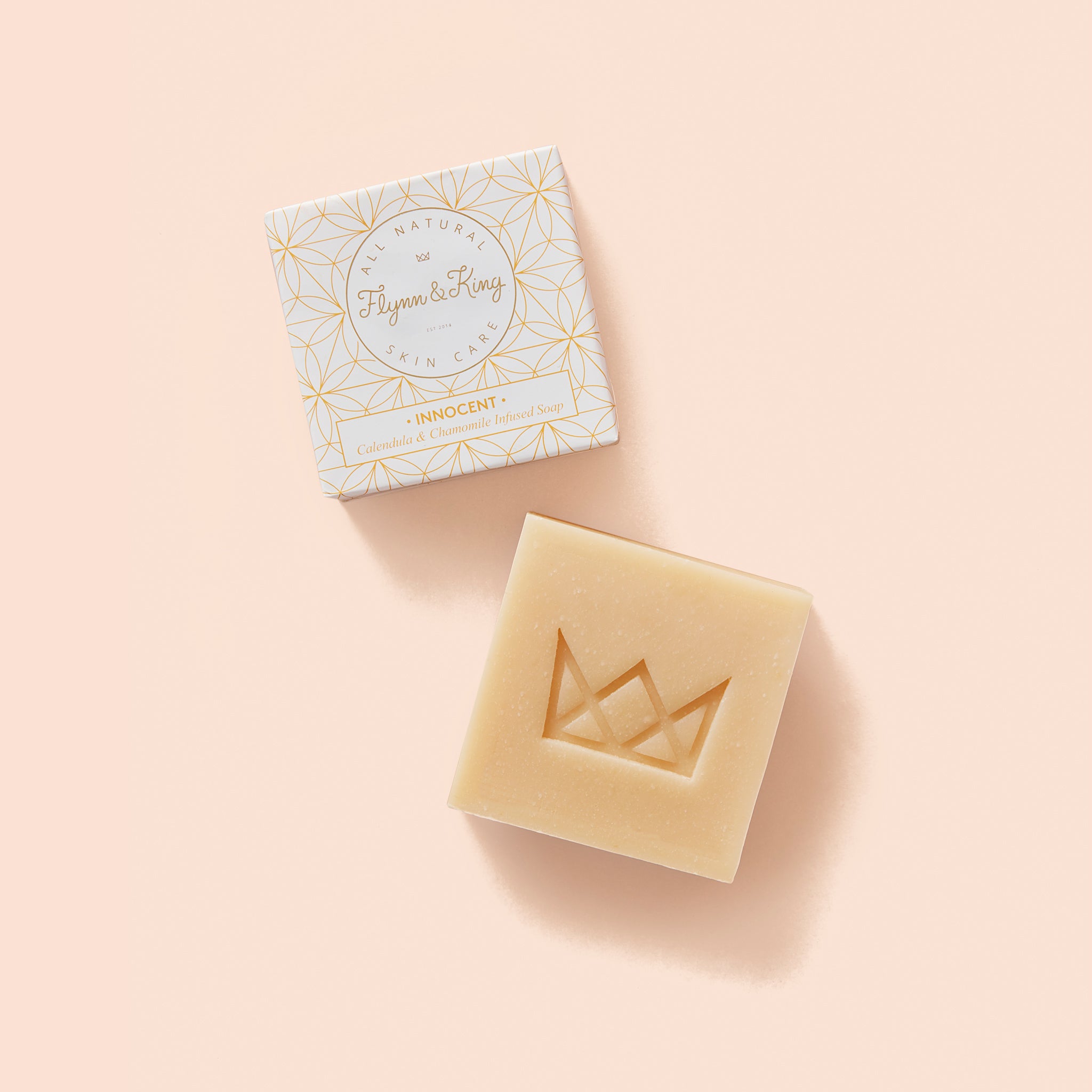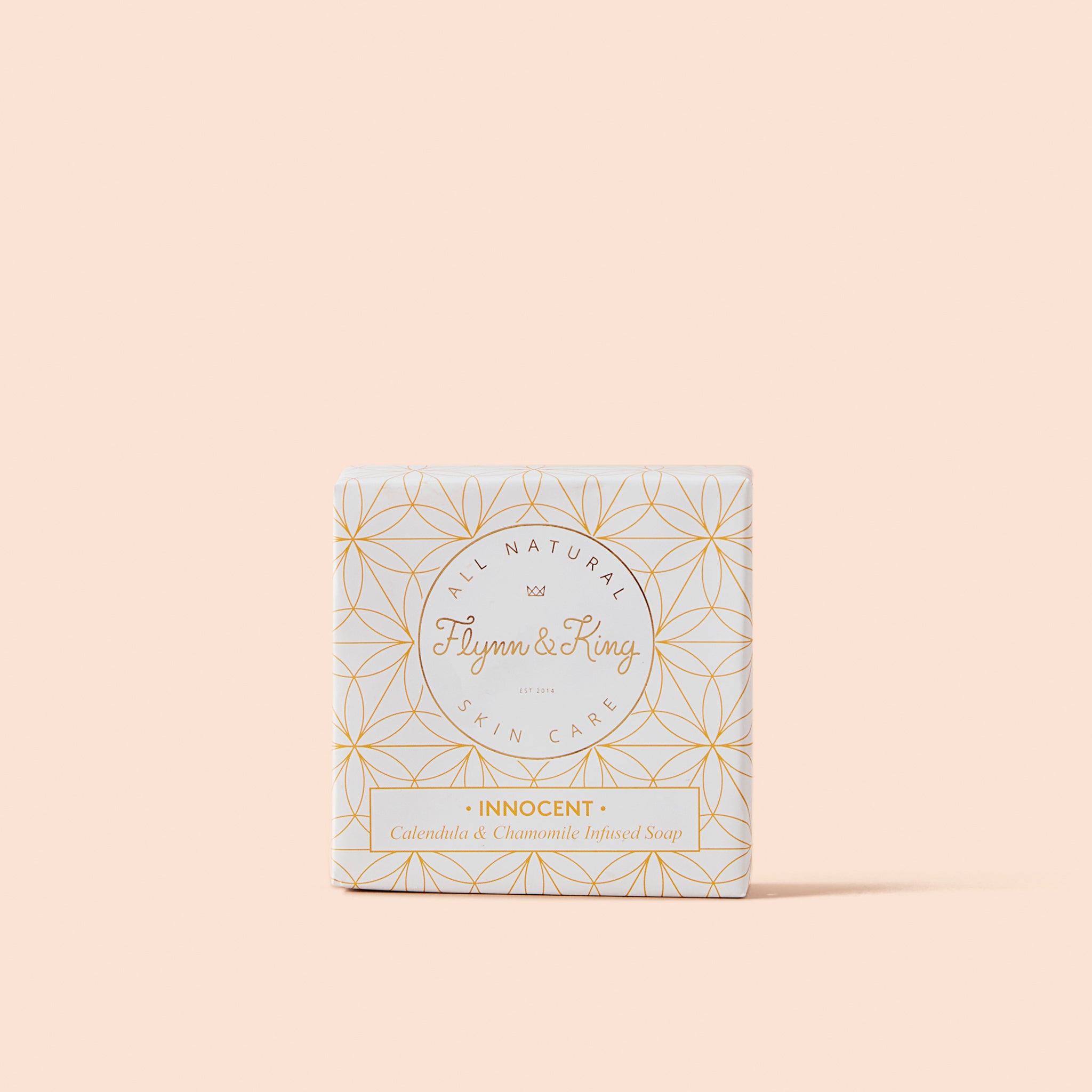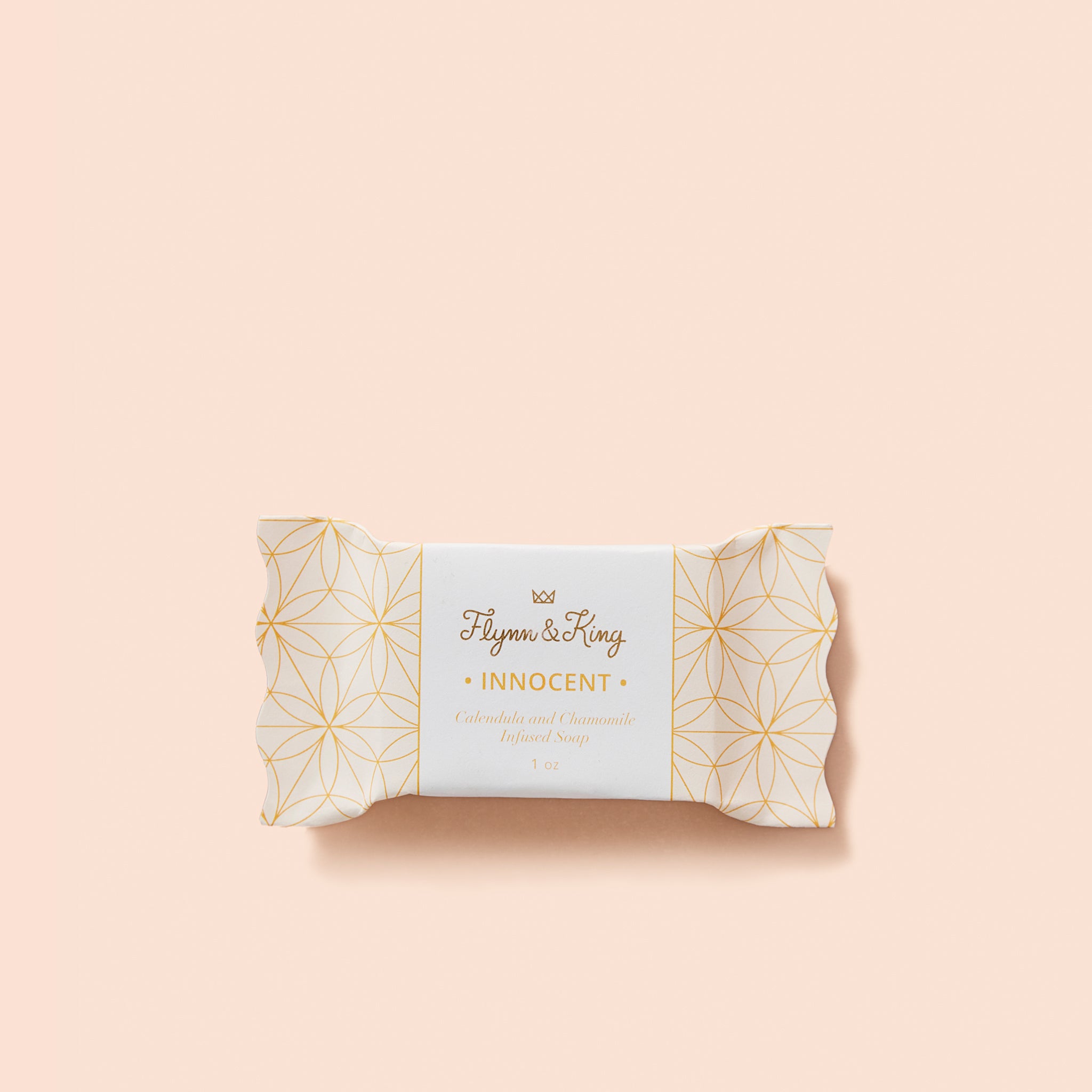 INNOCENT - Calendula and Chamomile Infused Soap
Handcrafted for those with ultra-delicate skin, this exceptionally mild, unscented bar of soap contains a botanical infusion of chamomile and calendula flowers that soothe and calm irritations. Specially formulated with shea butter, olive oil, and coconut oil to create a creamy, hydrating, and skin-loving experience.  
Unscented, safe for all skin types especially delicate skin
Calms irritated, dry, and itchy skin
Gentle cleansing with hydrating and soothing properties
CHAMOMILE AND CALENDULA FLOWER INFUSION - Naturally calming and soothing to irritated skin.
OLIVE OIL- Makes a mild lather that's cleansing and hydrating and is safe for all skin types.
SHEA BUTTER- Beneficial to irritated skin as it soothes and hydrates.
Olea europaea (olive) fruit oil,* distilled water, cocos nucifera (coconut) oil,* sodium hydroxide, butyrospermum park (shea) butter,* oils infused with: calendula officials (calendula) petals,* matricaria ricotta (German chamomile) petals* *Organic
Safely formulated for use as a body bar or facial soap, taking care to not get near the eyes as this is not a tear-free formula.