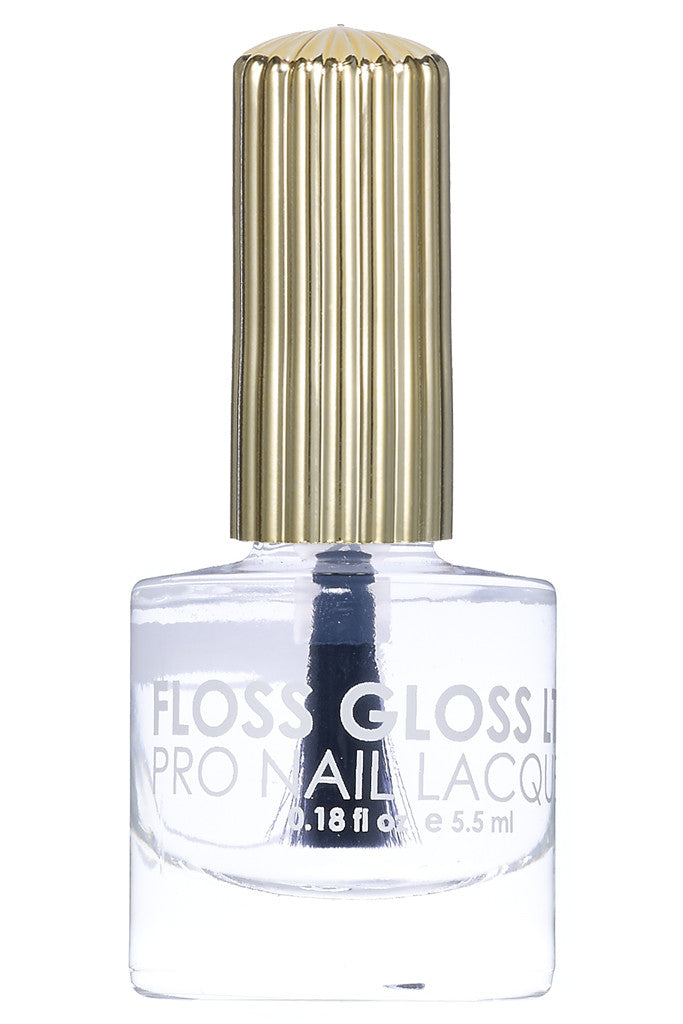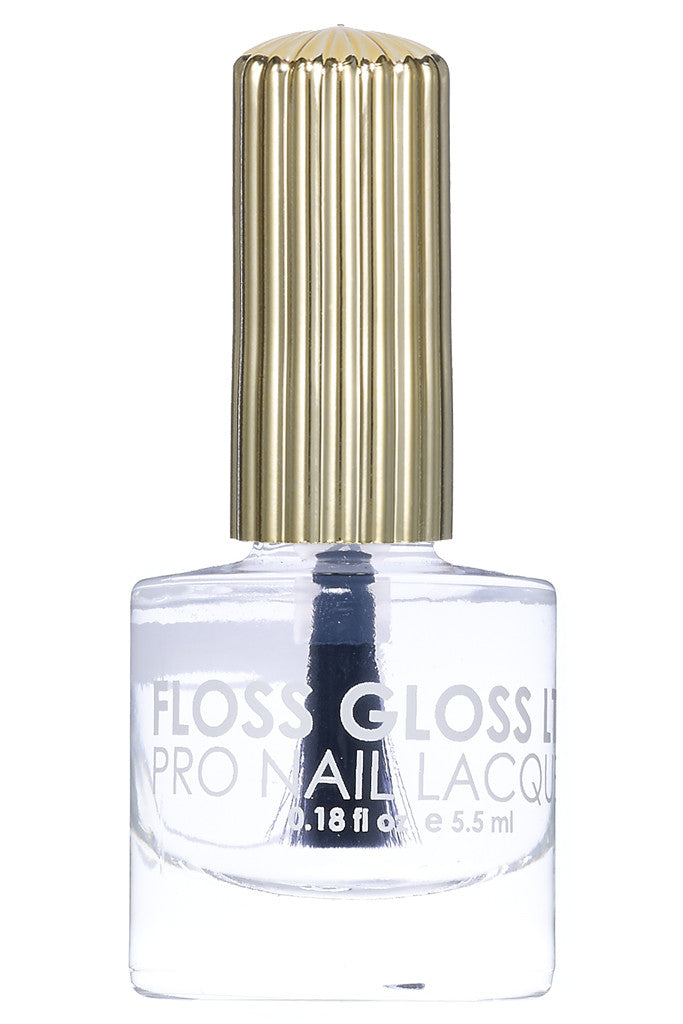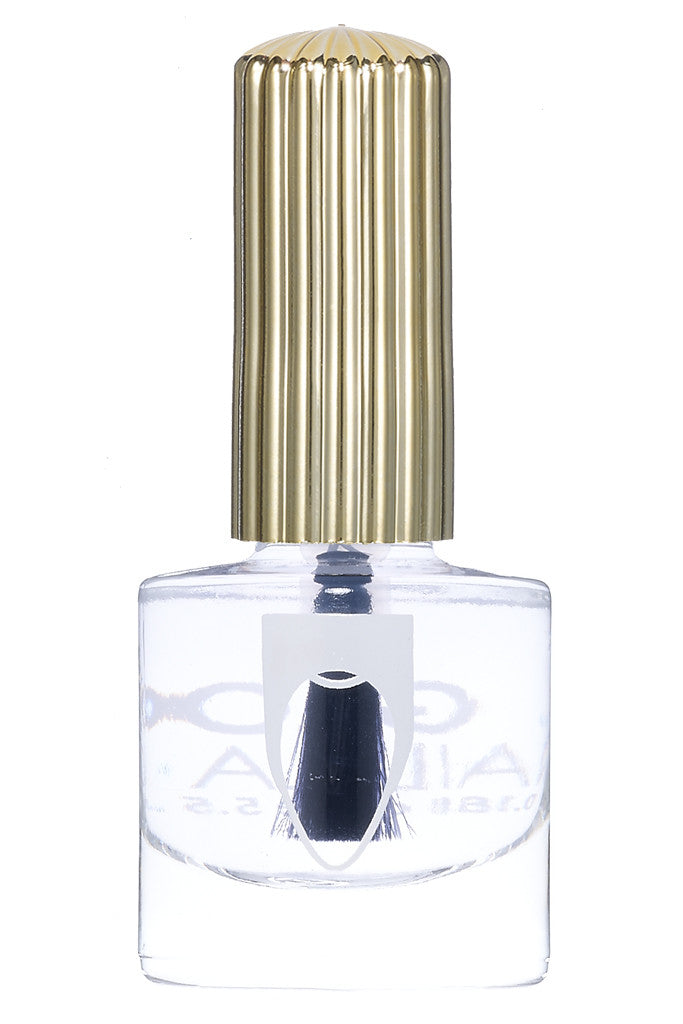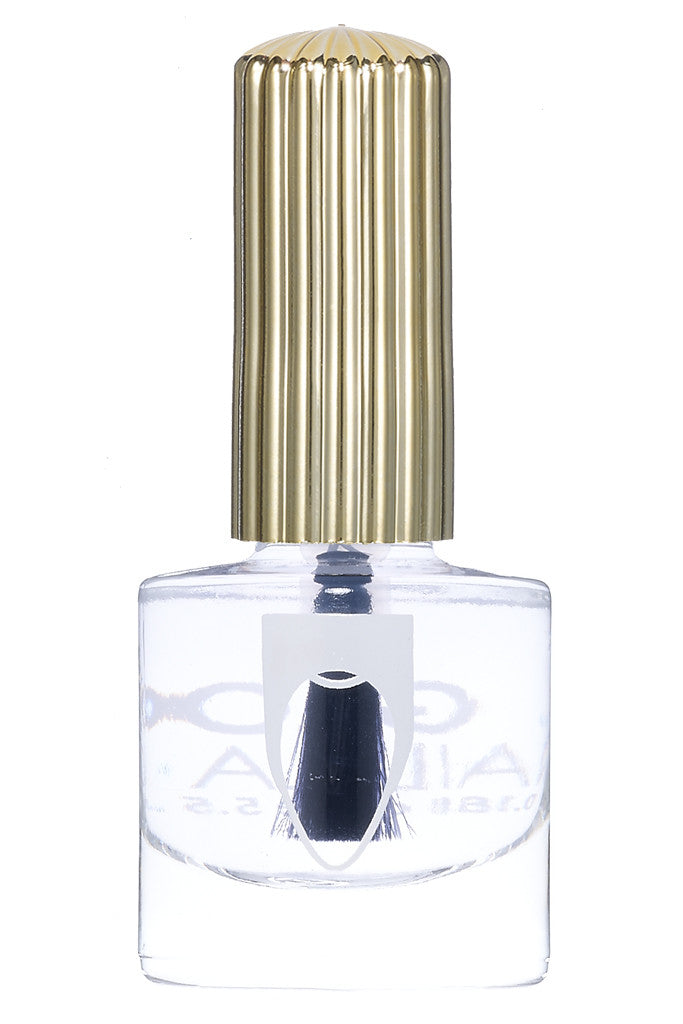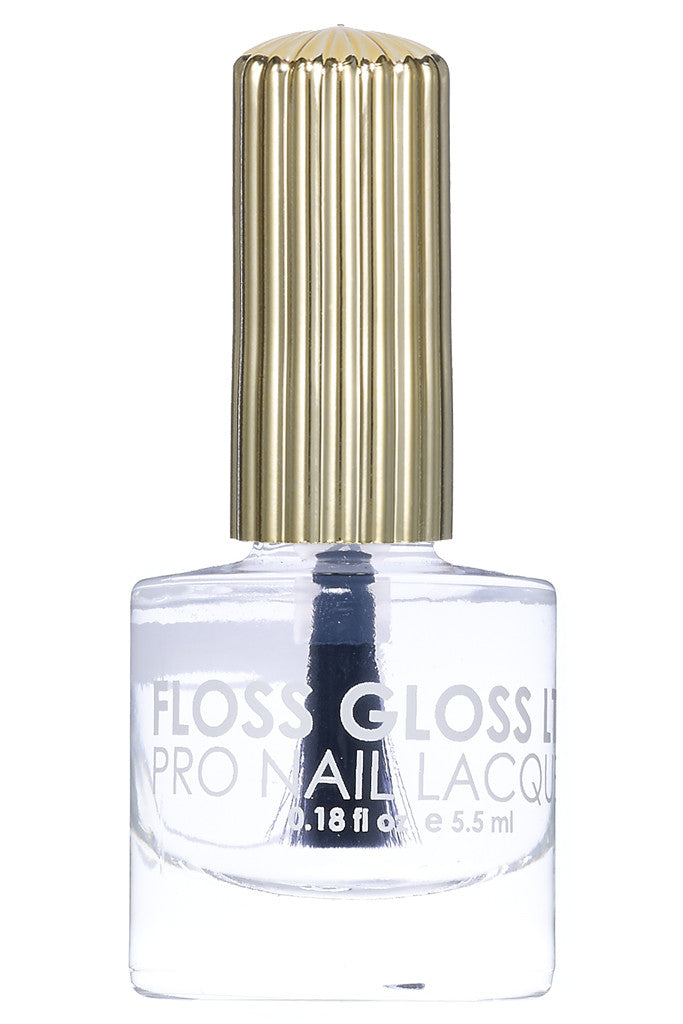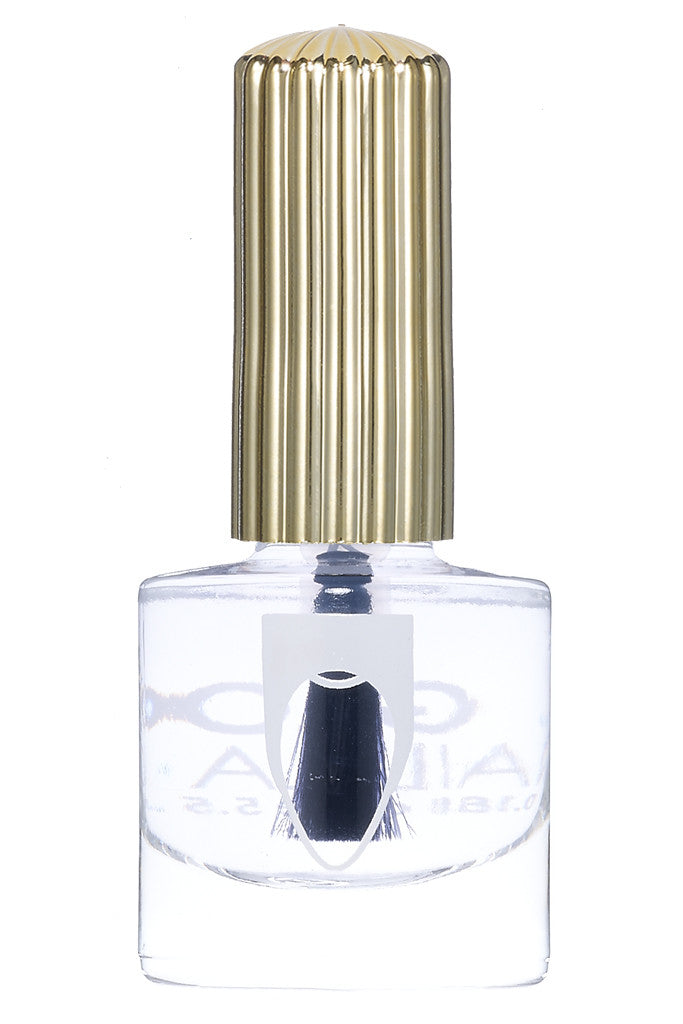 7-FREE NAIL POLISH - Gloss Top Coat
Floss Gloss topcoat is back with an improved formula for an even quicker dry time & durability!  
Featuring high shine and glass-like finish in minutes, Gloss is bout to be your new top coat BFF!  
Top off all your nails with Floss Gloss top coat, but for the full effect-  try the whole system and hit that Bassline!  
Floss Gloss Cares™
.18 fl oz | 5.5 ml
7 Free | FREE of 7 harsh chemicals typically found in nail polish.  Floss Gloss is proud to be formulated without Dibutyl Phthalate (DBP), Toluene, Formaldehyde, Formaldehyde Resin, Camphor, Triphenyl Phosphate (TPHP) or Xylene
Cruelty Free | Designed in Brooklyn & Made in California, USA
Image © Floss Gloss Ltd