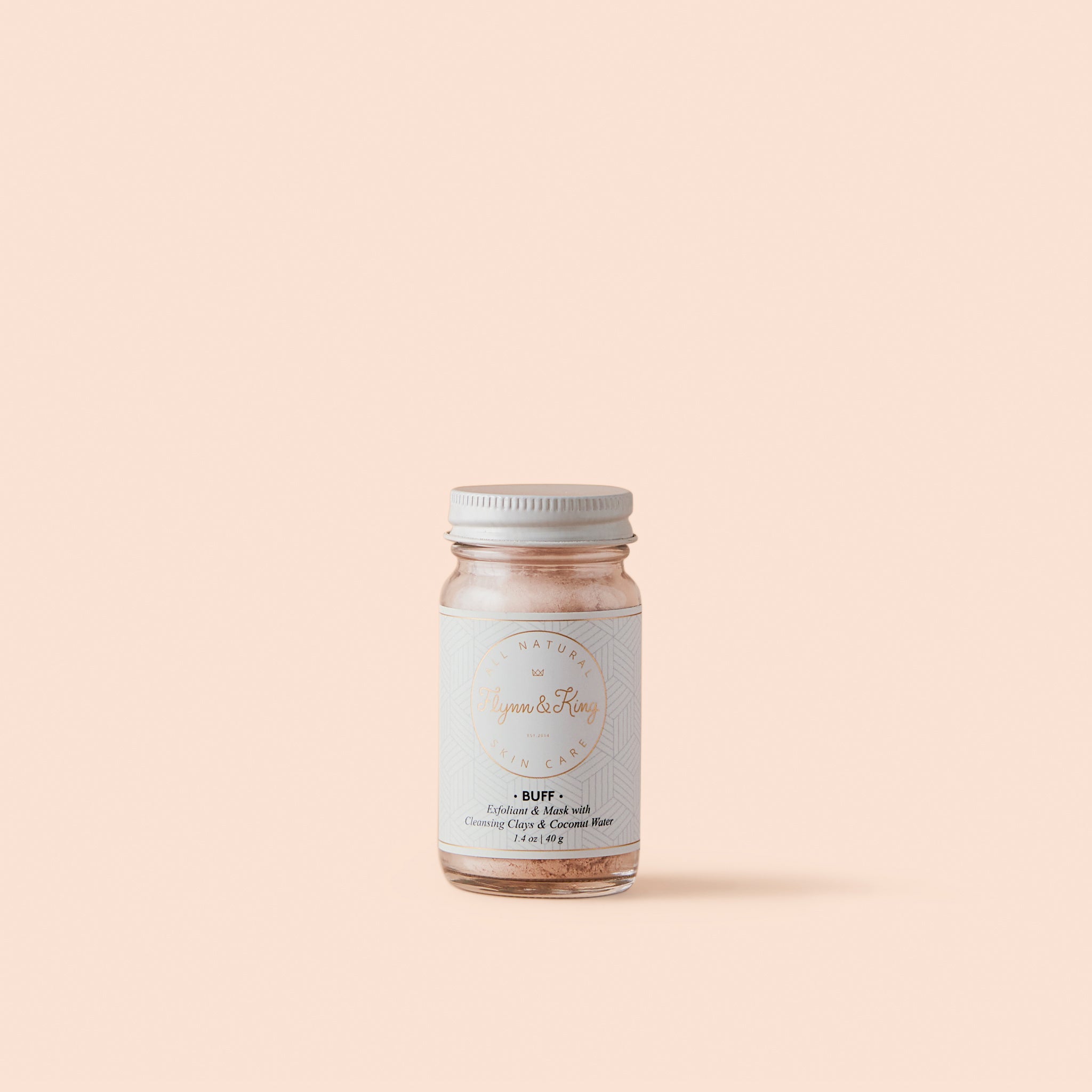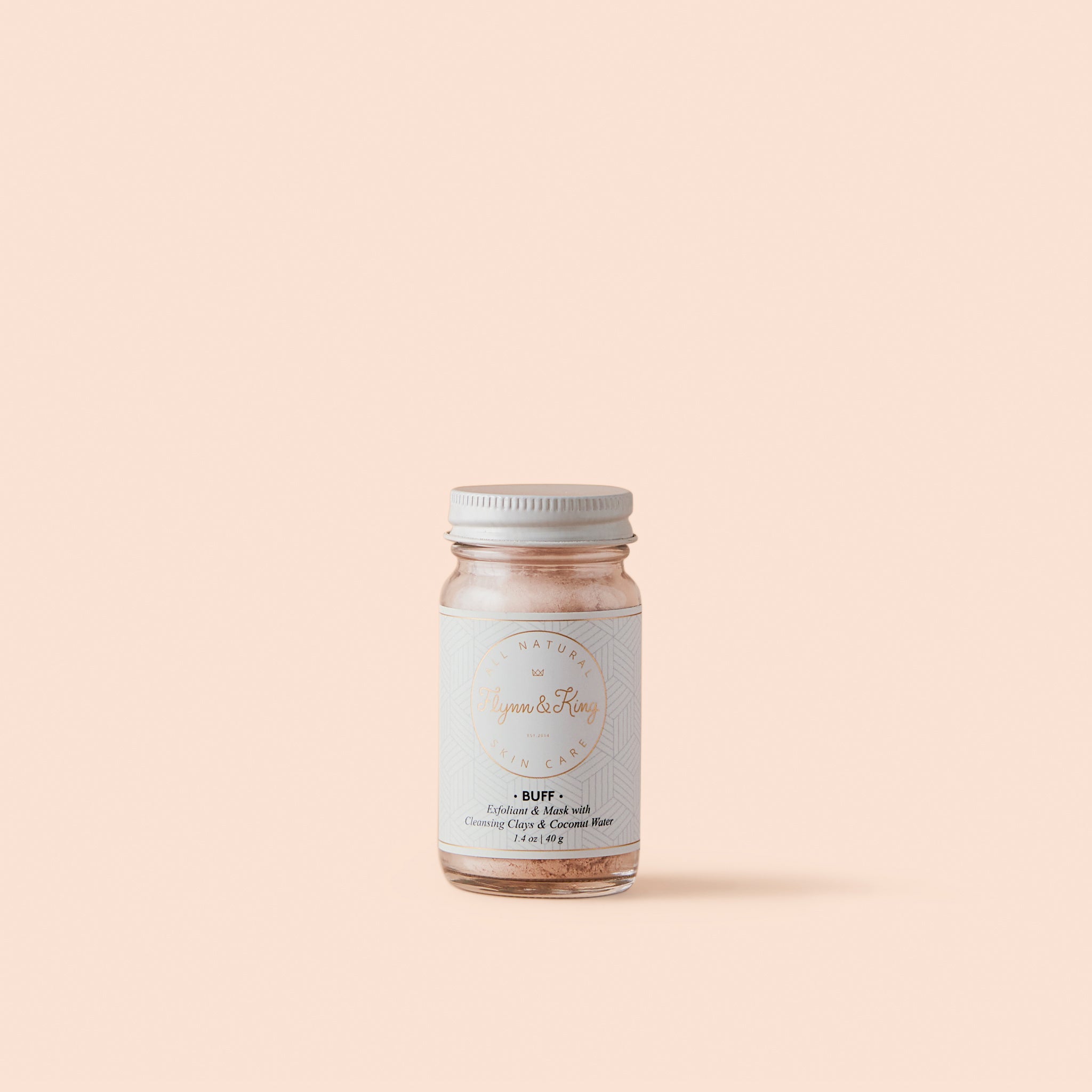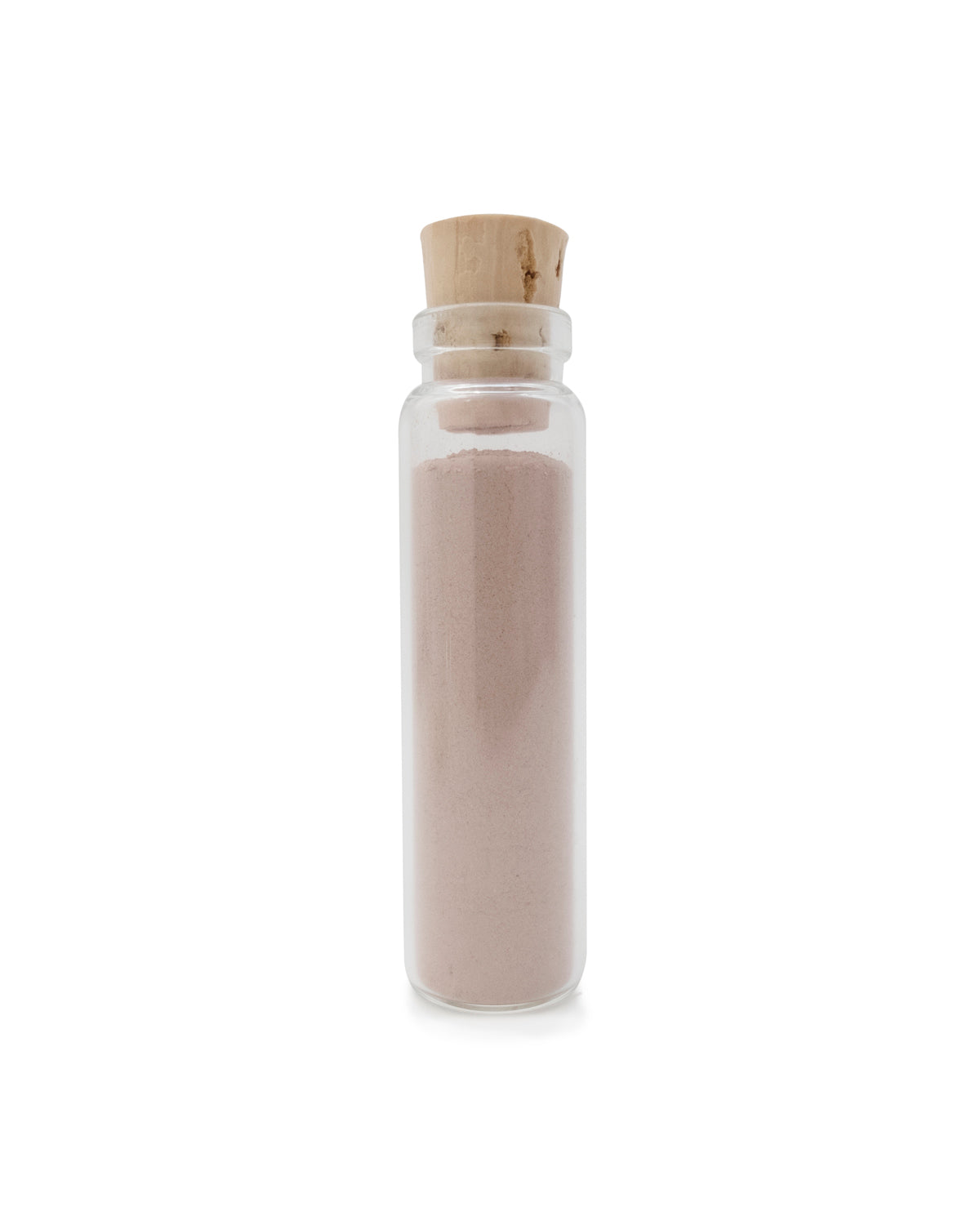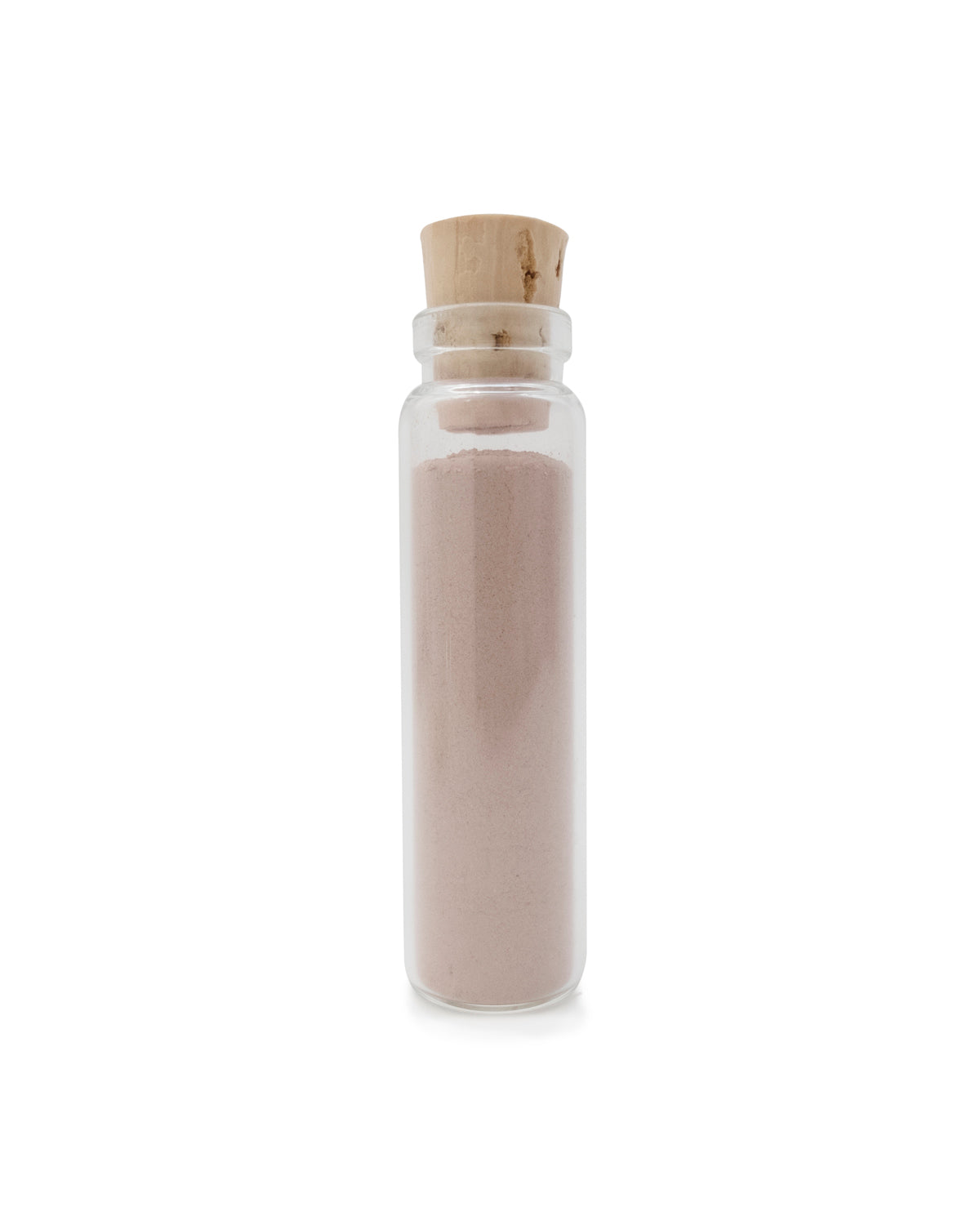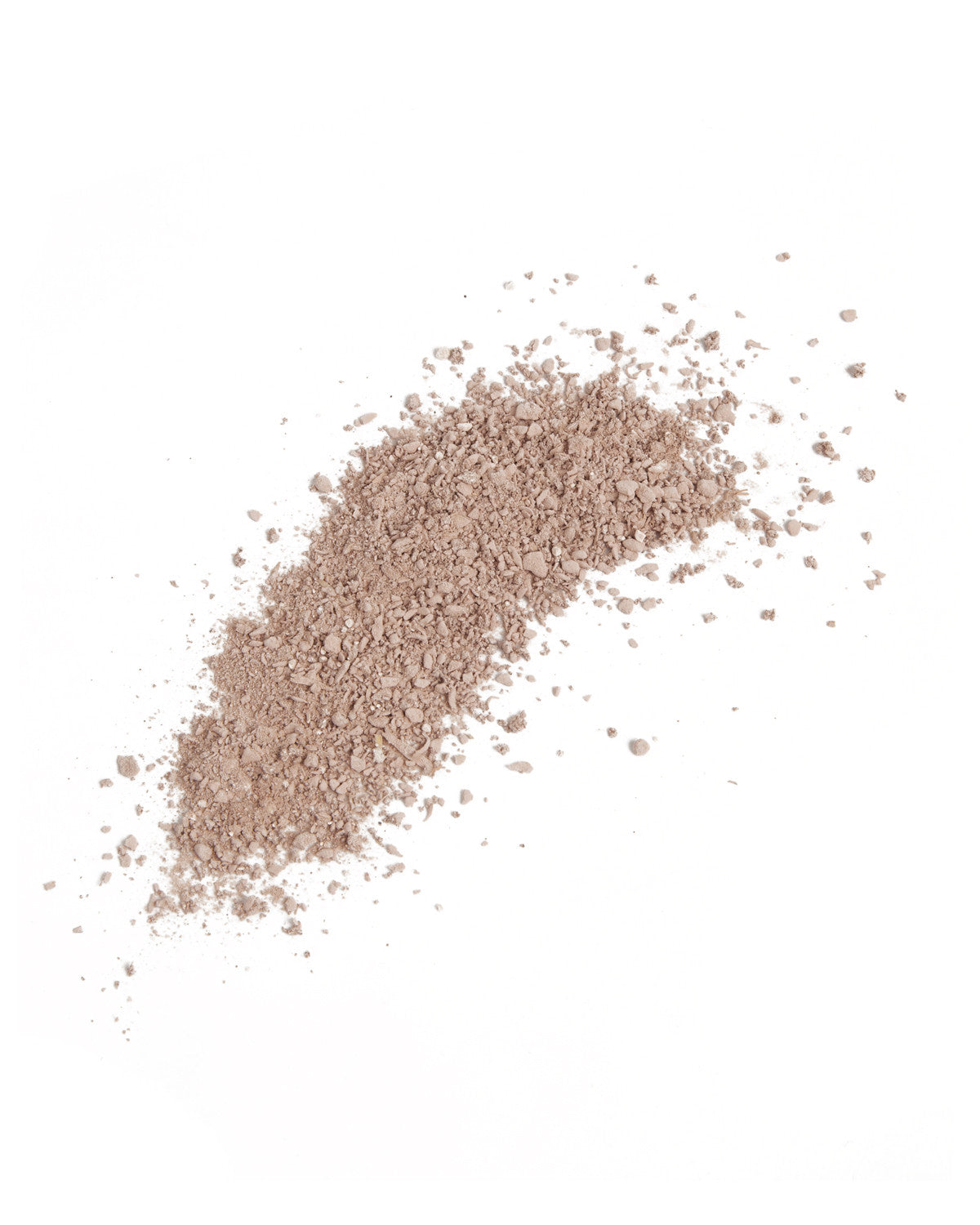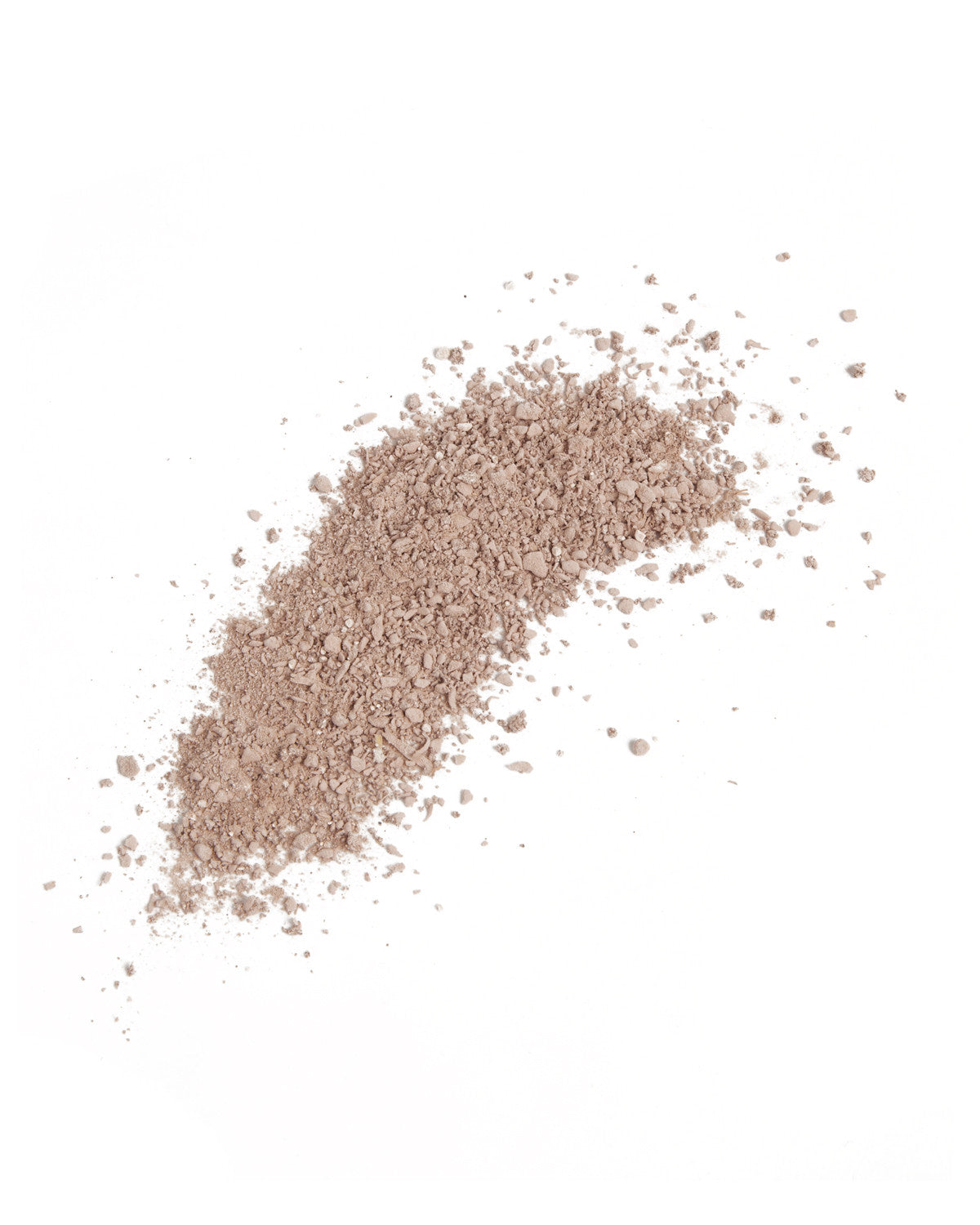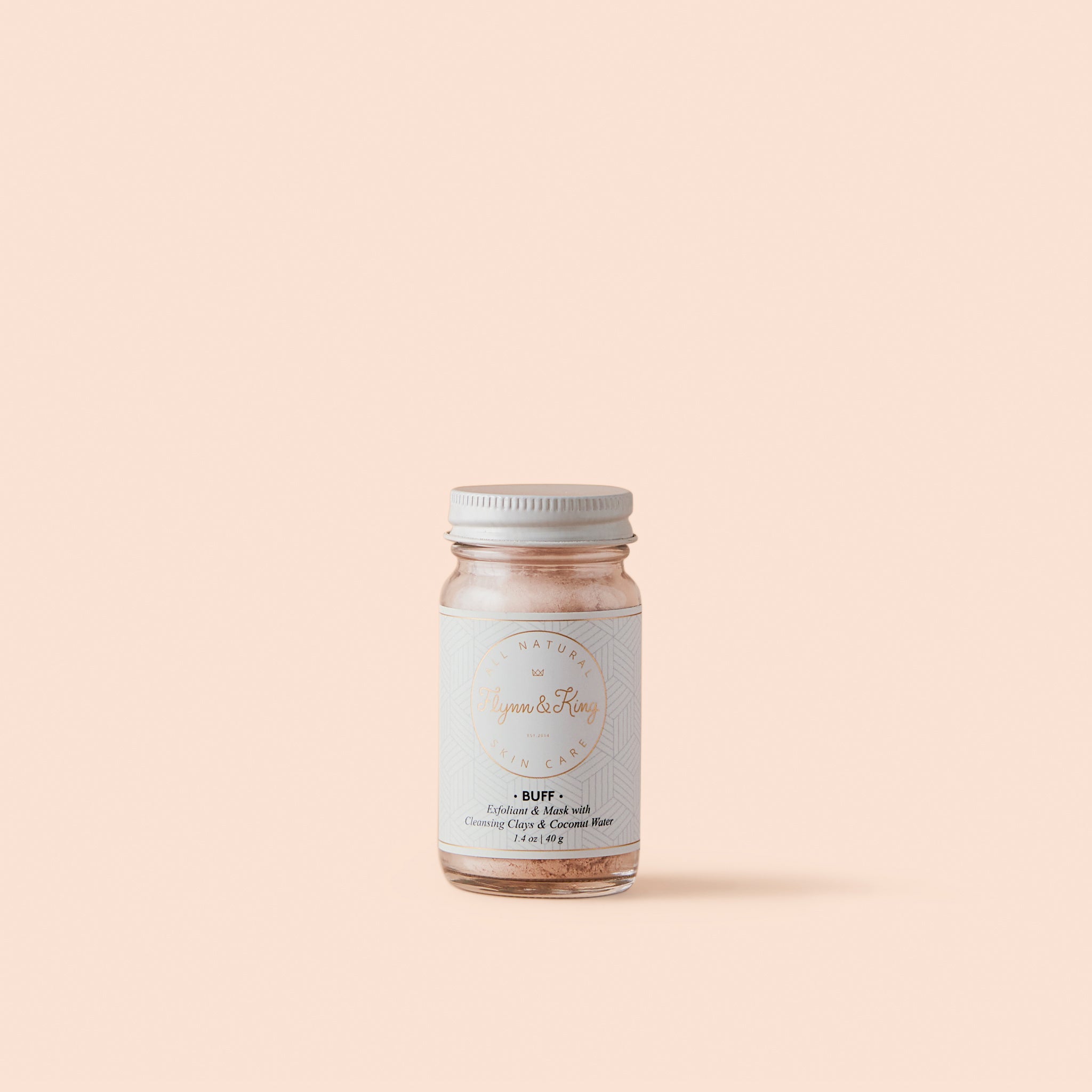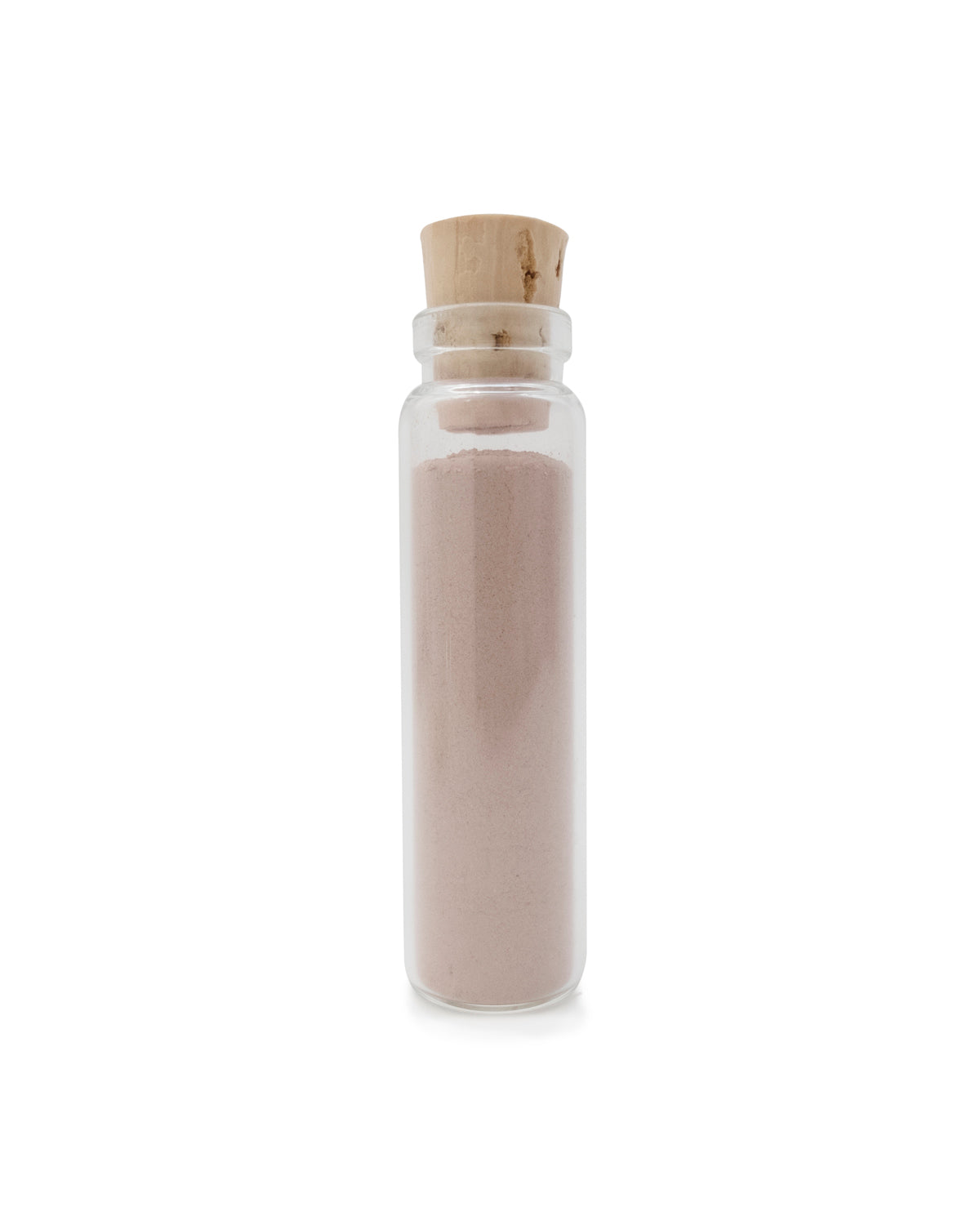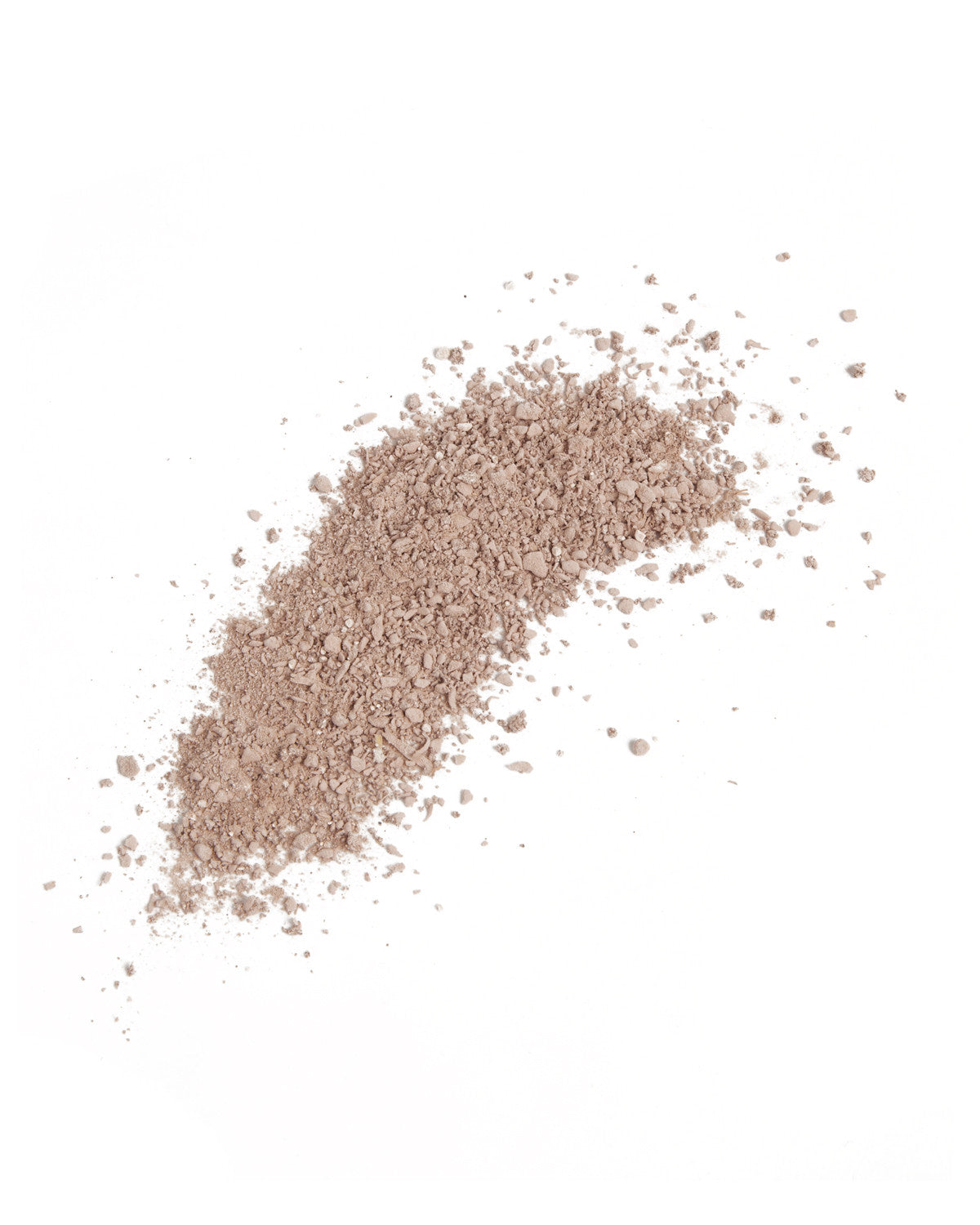 BUFF - Facial Exfoliant & Mask with Cleansing Clays & Coconut Water
An exfoliant and mask made with 3 types of cleansing clays, botanical flowers, and all-natural, plastic-free exfoliators designed to promote healthy, new, clear, and supple skin. Instantly leaves skin smoother and brighter.  

Gently exfoliate the skin's surface, removing dead skin cells and promoting a smoother texture.
Contributes to a brighter complexion by removing dull, dead skin cells.
Deeply cleanse pores, removing impurities and excess oil.
Leaves skin feeling softer and smoother after each use.
PINK KAOLIN CLAY - Exfoliating and cleansing. Because this ingredient does not absorb oil, it is great for dry and sensitive skin as well.
RHASSOUL CLAY - Reduces dryness and flakiness.
COCONUT WATER - Promotes glowing, smooth, and even-toned skin. Reduces oil and greasiness to the skin while still providing light hydration.
BOTANICAL FLOWERS - Plant-based exfoliants that gently removes dead skin cells.
Kaolin (white) clay, cocos nucifera (coconut) flour,* gluten-free avena sativa (oat) kernal flour,* rosa centifolia (rose) petals,* calendula officinalis (calendula) petals,* kaolin (pink) clay, moroccan lava (rhassoul) clay, dehydrated cocos nucifera (coconut) water,* cymbopogon martini (palmarosa) oil,* citrus bergamia (bergamot) oil,* melaleuca alternifolia (tea tree) oil* *Organic
For dry skin, use 1-2 times a week. For oily skin, use 2-3 times a week. To use as an exfoliant: Mix 1 tsp of BUFF with a few drops of water or BALANCE toner until mixture becomes a runny paste. Massage the mixture onto your face using your fingertips and palms of your hands. Rinse thoroughly then pat dry with a soft towel. To use as a mask: Using the same directions as an exfoliant, leave the mixture onto your face for 5-10 minutes until dry. Rinse off with warm water then pat dry with a soft towel.