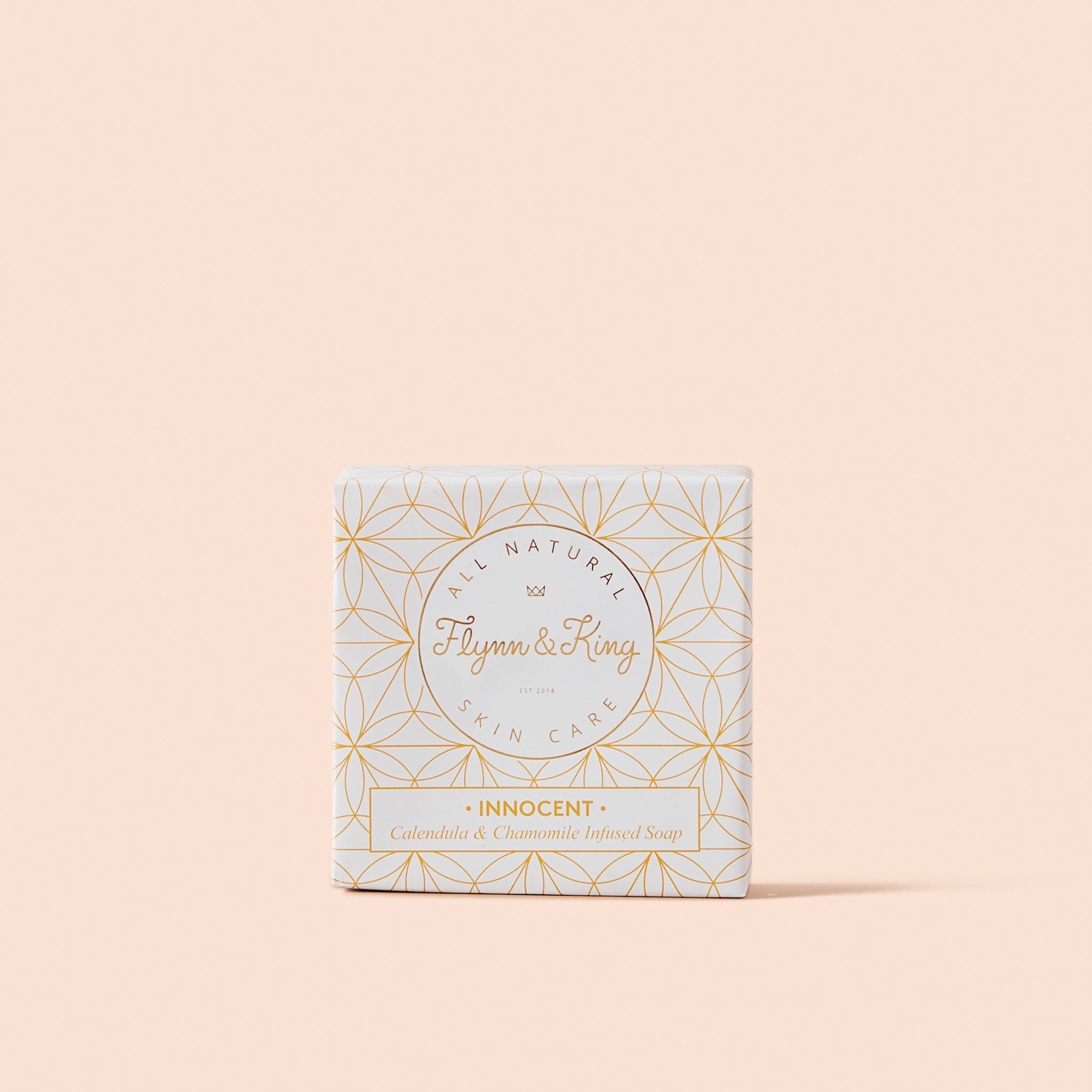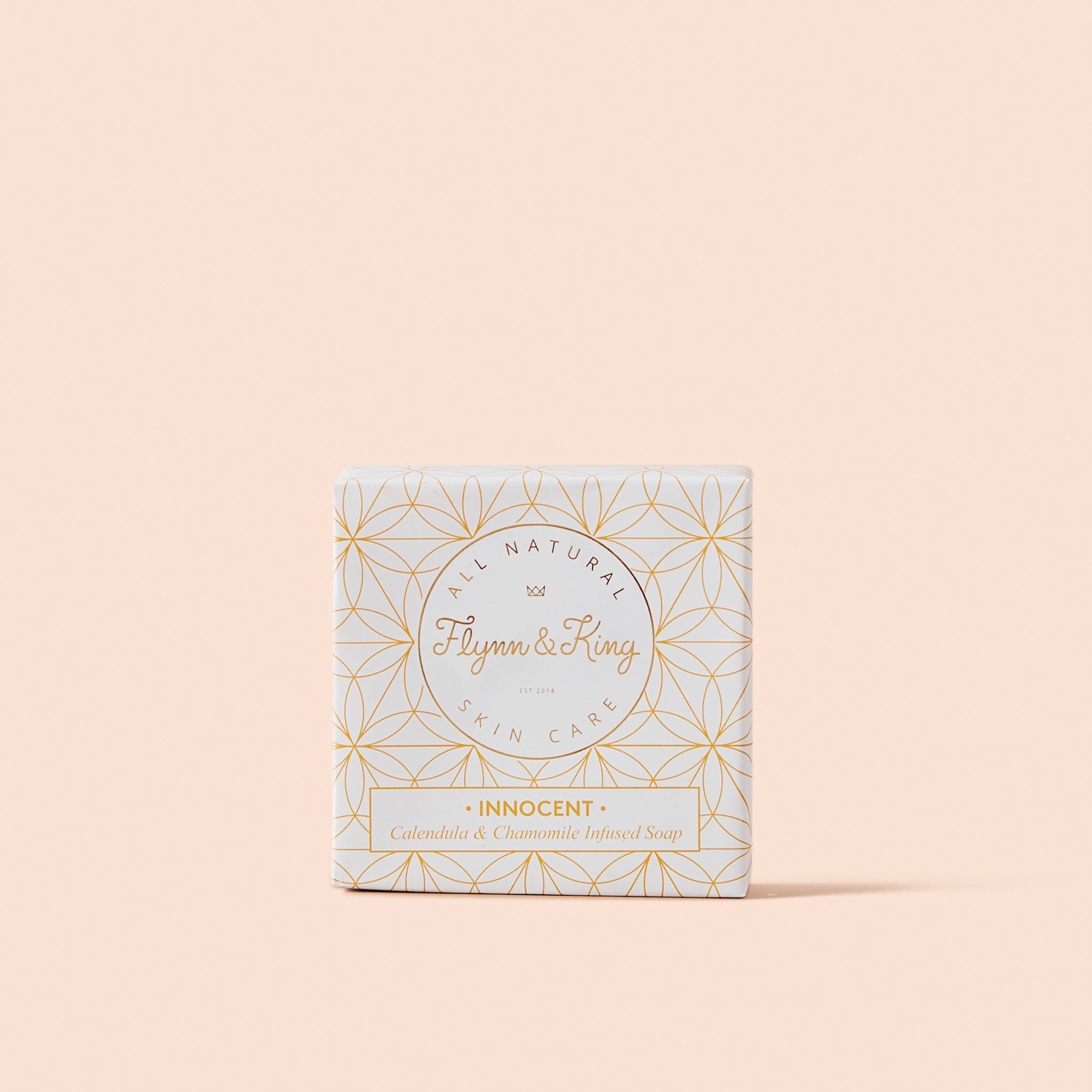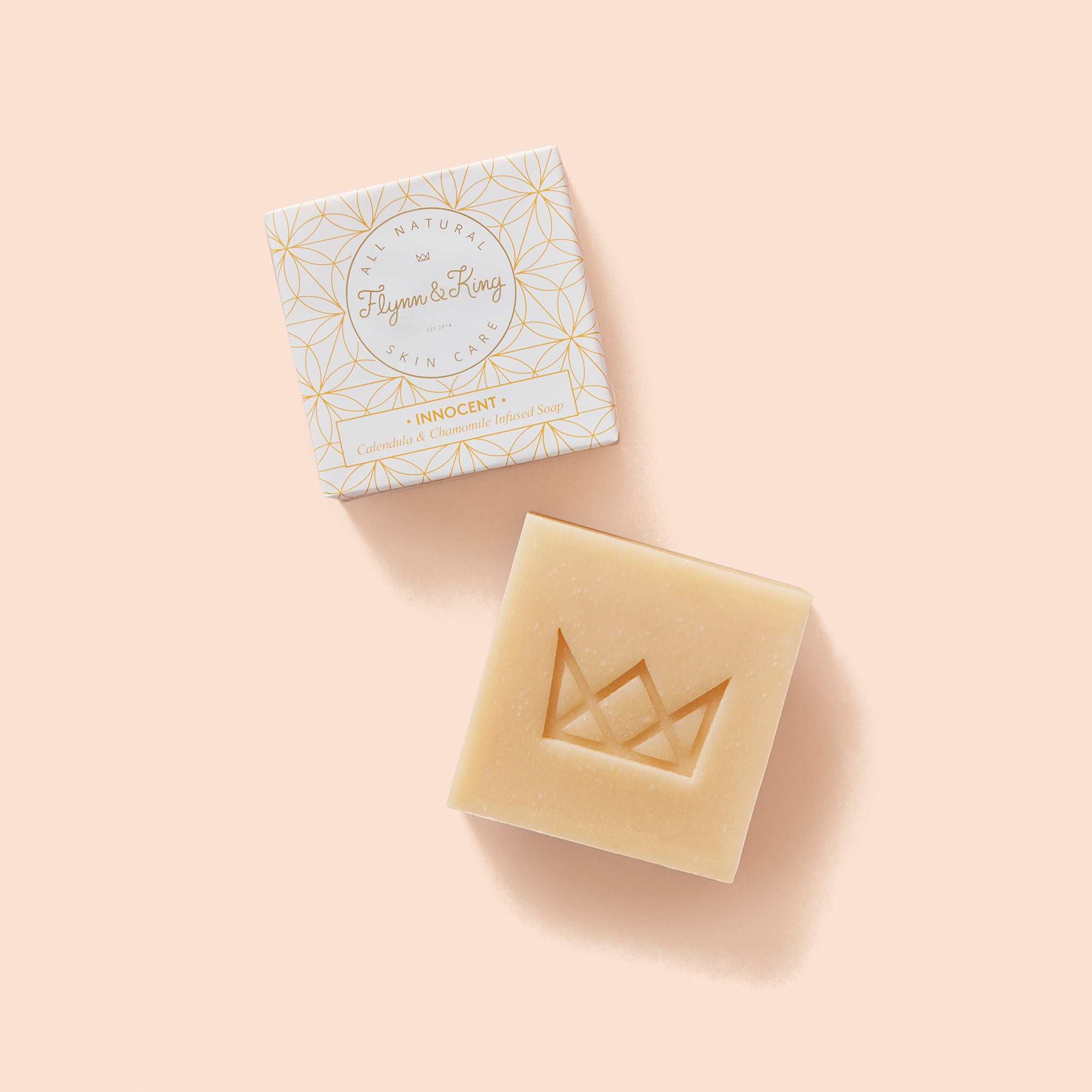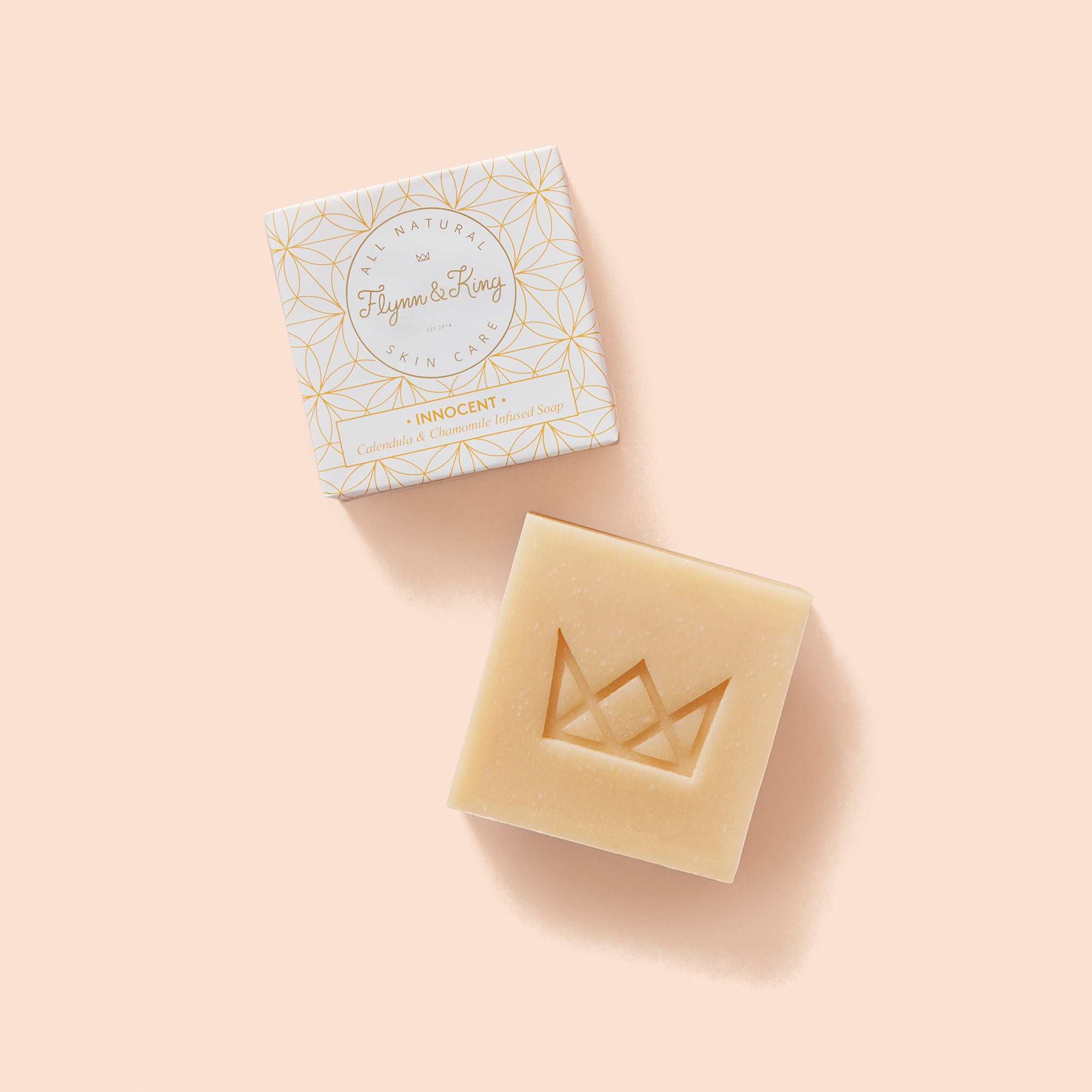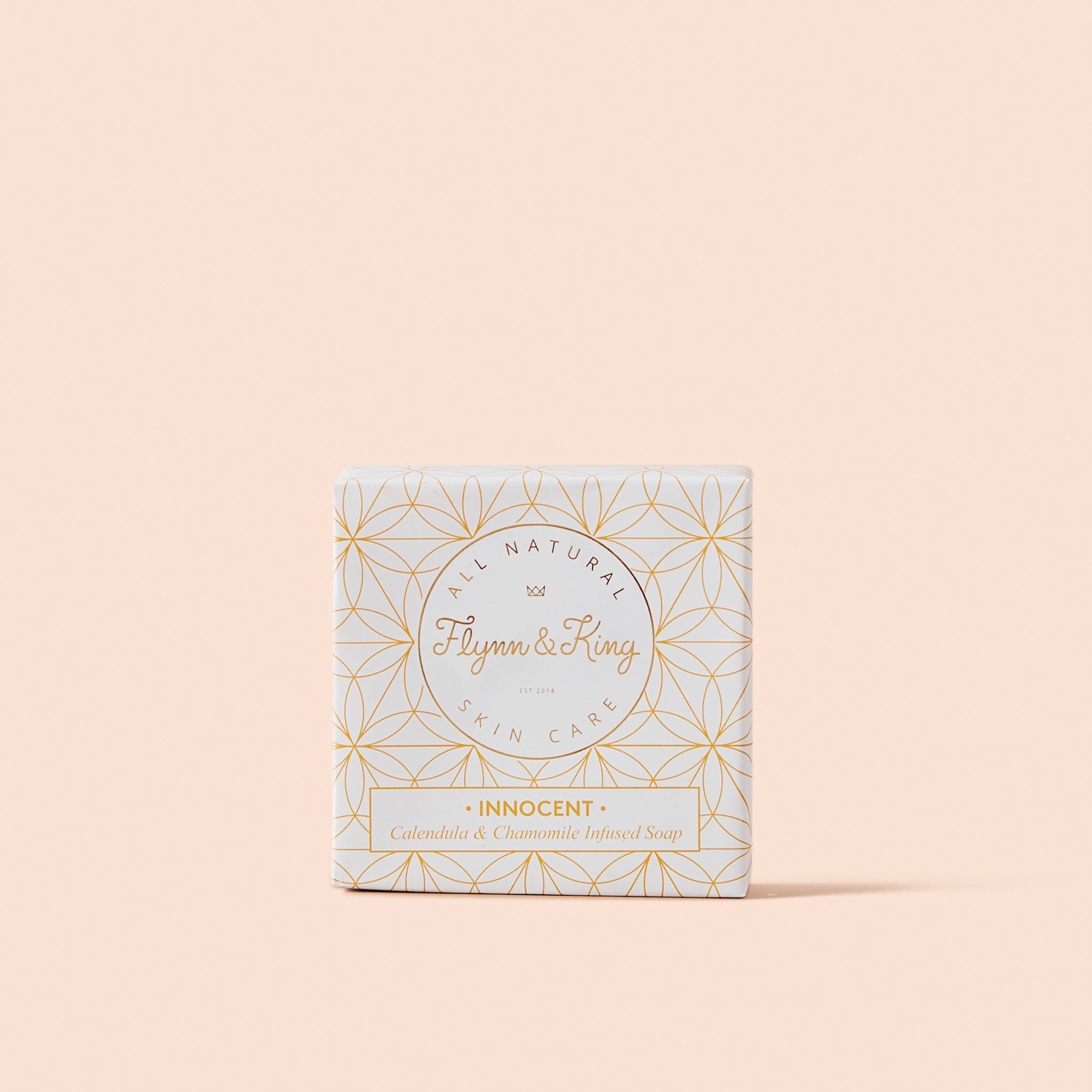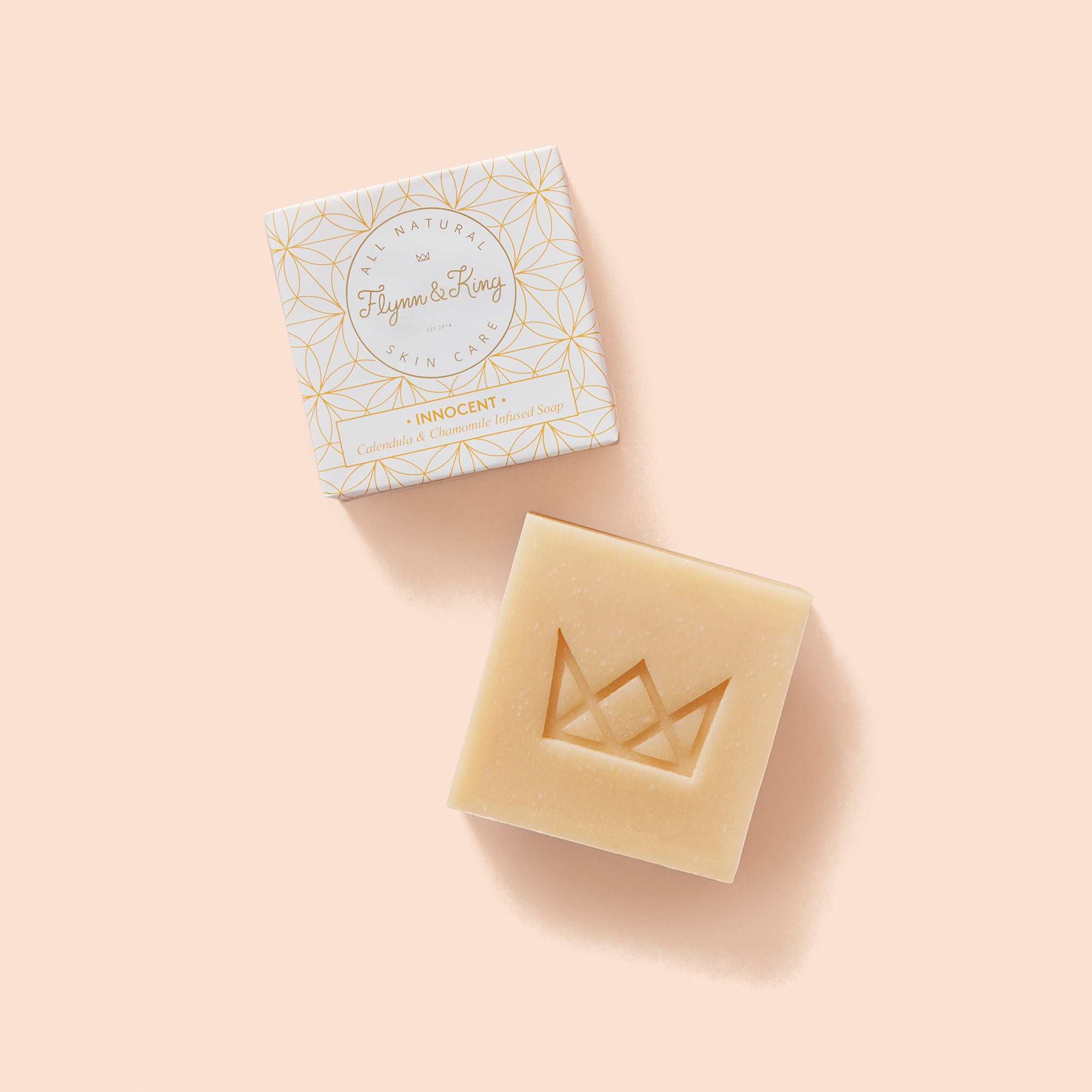 INNOCENT - Calendula and Chamomile Infused Guest Size Soap
Handcrafted for those with ultra-delicate skin, this exceptionally mild, unscented bar of soap contains a botanical infusion of chamomile and calendula flowers that soothe and calm irritations. Specially formulated with shea butter, olive oil, and coconut oil to create a creamy, hydrating, and skin-loving experience.  
Unscented, safe for all skin types especially delicate skin.
Calms irritated, dry, and itchy skin.
Gentle cleansing with hydrating and soothing properties from calendula and chamomile flower infusion.
CHAMOMILE AND CALENDULA FLOWER INFUSION - Naturally calming and soothing to irritated skin.
OLIVE OIL- Makes a mild gentle lather that's cleansing and hydrating and is safe for all skin types.
SHEA BUTTER- Beneficial to irritated skin as it soothes and hydrates.
Olea europaea (olive) fruit oil,* distilled water, cocos nucifera (coconut) oil,* sodium hydroxide, butyrospermum park (shea) butter,* oils infused with: calendula officials (calendula) petals,* matricaria ricotta (German chamomile) petals* *Organic
Safely formulated for use as a body bar or facial soap, taking care around eyes as this is not a tear-free product.